News
Is Paracetamol Ice Cream Only for Display?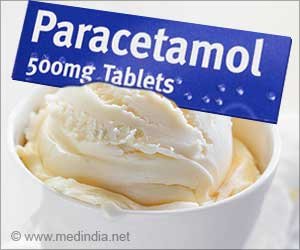 In 2016, a bakery in Holland created the dessert as a 'hangover cure,' but it does not have a license to sell it.
According to a Facebook post, "Ice cream containing paracetamol (500 mg) was invented in Netherlands. If you have a headache, instead of going to the drugstore, grab a bowl of ice cream." The post was originally published in 2018, but it has since reappeared on many pages and has been shared 66,000 times.


Strange Flavors in the Ice Cream World
We all know that ice cream is something that everyone wants to eat and talk about; There is a list of the world's strangest ice cream flavors that includes Fish and chips Ice cream, oyster ice cream, curry ice cream, and goat cheese Beet swirl ice cream, smoked salmon ice cream, pizza ice cream, squid ink ice cream, and lobster ice cream.
Weird ice cream flavors have always been a novelty, but ice cream infused with medicine has raised a lot of concern around the globe.
The paracetamol-based ice cream was made in a bakery in the North Brabant village of Oudenbosch in 2016, according to the Dutch publication BN DeStem. Jan Nagelkerke, the bakery's proprietor, had exhibited the novelty ice cream in the bakery's window as a hangover cure for the village's annual carnival.
The Dutch Food and Safety Authority, on the other hand, stated that it would be unsafe to offer it to customers. According to a representative for BN DeSterm: "A license is required to deliver such a medicine if there is too much paracetamol in the ice. If there is only a trace of it, it is considered a novel food, and a license from the European Commission is necessary."

Advertisement



The photograph of Nagelkerke's masterpiece, which depicts ice cream with a box of paracetamol stuck into it, is authentic. Nagelkerke stated that he will not be selling the ice cream to customers and that it is only for exhibition purposes.
Paracetamol-containing ice cream is not available in Oudenbosch or elsewhere in Holland.
Source: Medindia
Source link
#Paracetamol #Ice #Cream #Display