News
India's First Step Towards Inclusive Mental Health Care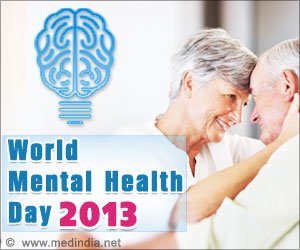 Recent national studies have brought attention to the fact that 15% of the adult population in India is grappling with mental health issues requiring intervention. Furthermore, there exists a substantial treatment gap of 70-92% for various mental disorders, signifying the need for substantial assistance and support for mental health and overall well-being.
and the Ayushman Bharat Health and Wellness Centres (AB-HWCs). This approach reduces the cost and effort for rural patients who no longer need to travel long distances for consultations and treatment.
By incorporating telemedicine into the Indian health system, inequity and barriers to access have been minimized, as evidenced by the substantial number of daily consultations on eSanjeevani. Recognizing the potential of digital tools in enhancing the efficiency and outcomes of healthcare, the National Tele Mental Health Programme, TeleMANAS was introduced in the Union Budget 2022.
TeleMANAS
TeleMANAS -Tele Mental Health Assistance and Networking Across the States is a Government of India initiative to provide universal access to equitable, accessible, affordable, and quality mental health care through 24X7 tele-mental health services as a digital component of the National Mental Health Programme (NMHP).

Advertisement



It establishes a full-fledged mental health-service network that, in addition to counseling, offers integrated medical, and psychological interventions such as
video consultations
with mental health specialists,
e-prescriptions
, follow-up services, and connections to in-person services.
It also provides assistance to vulnerable communities and hard-to-reach populations (2✔ ✔Trusted Source
National Tele Mental Health Program of India – Aim & Objectives
Go to source).

TeleManas receives more than 2 lakh calls
The TeleMANAS toll free service receives more than 2 lakh calls since its launch during October 2022. More than 1,900 counsellors have been trained and they are running the first line services. Most common concerns encountered are sadness of mood, sleep disturbance, stress, and anxiety, the statement said. Callers who required specialist care are being successfully linked to appropriate services such as District Mental Health Programme (DMHP) and other nearby health care facilities (3✔ ✔Trusted Source
India crosses a significant milestone for The National Tele Mental Health Programme of India: Over 200,000 calls received on the Tele-MANAS Helpline since its launch in October 2022
Go to source
).
The recognition of the country's mental health problem, is an innovative attempt to allow people to seek support for their mental health difficulties while keeping their anonymity has definitely paved the way to remove the stigma surrounding mental health issues.
References :
Global, regional, and national burden of 12 mental disorders in 204 countries and territories, 1990-2019: a systematic analysis for the Global Burden of Disease Study 2019 –

(https://www.thelancet.com/journals/lanpsy/article/PIIS2215-0366(21)00395-3/fulltext)

National Tele Mental Health Program of India – Aim & Objectives –

(https://telemanas.mohfw.gov.in/#/aim&objectives)

India crosses a significant milestone for The National Tele Mental Health Programme of India: Over 200,000 calls received on the Tele-MANAS Helpline since its launch in October 2022 –

(https://www.ibef.org/news/india-crosses-a-significant-milestone-for-the-national-tele-mental-health-programme-of-india-over-200-000-calls-received-on-the-tele-manas-helpline-since-its-launch-in-october-2022)
Source: Medindia
Source link
#Indias #Step #Inclusive #Mental #Health #Care