Pharma News
How Market Access Can Determine Commercial Success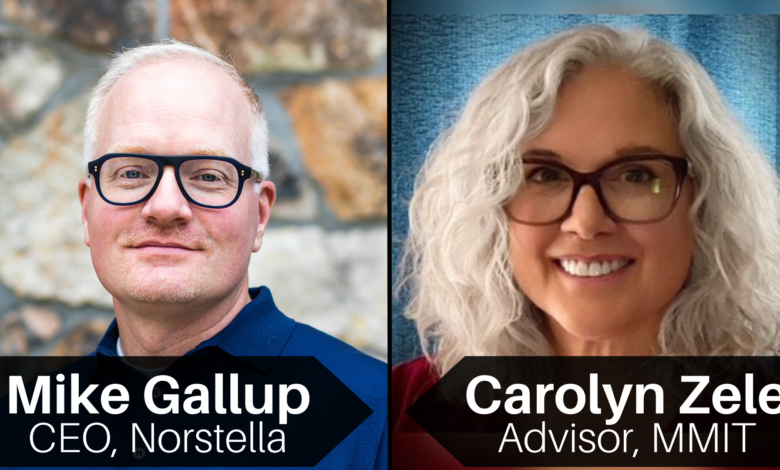 Using market access data from day one of your drug development and commercialization journey puts your brand in the best position to succeed at launch.
Imagine that you're bringing a life-saving drug to market, or perhaps you've already launched it. Your ultimate goal is to ensure that patients facing a life-threatening diagnosis can get access to your therapy. However, in today's increasingly complex pharmaceutical landscape, the barriers to patient access are numerous—from the length of time to market to inefficient clinical trials to post-launch coverage restrictions.
These hurdles are daunting and frustrating because your therapy could improve (or save) the lives of so many patients. But rest assured, they are not a foregone conclusion. By developing a data-driven commercialization strategy much earlier in the drug lifecycle, manufacturers can ensure a much higher likelihood of commercial success—and help lifesaving treatments get into the hands of patients much quicker.
Doing so, however, requires that manufacturers no longer treat commercialization as an afterthought, which creates a chaotic rush to market and missed performance expectations. Smart pharmaceutical companies set themselves up for commercial success when they build more holistic, comprehensive strategies that leverage various types of information and analysis—specifically market access data and insights—starting at the beginning of the drug development lifecycle and not right before launch when there isn't enough time to mitigate the barriers.
One well-known example in the pharma industry is Dupixent, a drug created for atopic dermatitis, asthma, and several other indications. Their team chose atopic dermatitis, specifically, because there wasn't a non-generic product with preferential access. It was a large, wide-open market during their discovery and development phases, but by the time they were preparing for launch, there was more competition than anticipated.
If the manufacturers of Dupixent did not prepare for this, they could have experienced an unsuccessful launch. However, because they monitored and examined market access data throughout the entire lifecycle, they clearly understood what they needed to do to set themselves apart from their competitors.
Using market access data from the get-go gives you a deeper and broader view of the landscape you are working within, making it much easier to anticipate roadblocks, pivot your strategy, and make decisions with confidence.
Starting with discovery
Whether you are developing a molecule or looking to purchase an asset, there are essential aspects to be aware of right out of the gate.
For example, comparing multiple molecules or assets at the beginning of the drug development lifecycle is not uncommon. Analysis of market access data, real-world data (RWD), and real-world evidence (RWE) generated from previous clinical trials in a therapeutic area can provide intelligence to determine which molecule will bring you the best ROI. Coupled with understanding the speed at which you can expect favorable access, you can predict your profitability timeline. Gaining insight into which asset will launch the fastest is important so you can funnel your resources into new assets or research as quickly as possible.
Once you have chosen a molecule, your brand team may look at patient data and journeys, but are they using market access data to look at the broader market landscape? Understanding your competition and the nuances and management of your therapeutic area is crucial.
It is important not only to understand the current standings of the market you are looking to launch into but also what it will look like in the future. If you purchase an asset that has yet to go through clinical trials, it may take four or five years to go to market. Think of all that can change within those few years—enough to completely change your strategy.
Will your class get crowded? Will another company launch a biosimilar? Drug analogues are an excellent tool to predict the future of your therapeutic area and help you answer these questions as you prepare for clinical trials. Overlooking market access data during this stage can set you up for failure at the very outset of your development journey.
Moving into clinical trials
As you move into clinical trials, market access data will help you understand payers more deeply to mitigate financial risks.
With the average clinical trial costing $19 million, according to a 2018 article in JAMA Intern. Med.,1 it's imperative that you carefully outline the outcomes and evidence you plan on collecting during your trial based on what payers want or need to see. If you unknowingly collect the wrong information, you may need to conduct another trial, costing you both time and money.
In addition to market access data pertaining to payers, RWD and RWE analyses can help you design a more efficient trial that is less likely to fail. These data sources are particularly useful when making decisions regarding endpoints, biomarkers, sample size, trial sites, participant diversity, and selection criteria.
Moving forward into Phase III, it is of the utmost importance to consider the launch order. If there are multiple molecules nearly identical to yours that have the same efficacy and show similar clinical outcomes, you may be required to step through these other drugs if you don't launch first. Market access data and insights can give you an invaluable line of sight into the existing competitive landscape and what payers are already thinking about your therapeutic area.
Reaching commercialization
Ensuring commercialization success requires a 360-degree view of access. Knowing how payers may control their drug spend and access to new therapies now and in the future can help you avoid undesirable outcomes.
For example, as previously mentioned, ensuring you are the first to launch is important, but what happens if you are not? If you are unaware that your target payers have biosimilar-first policies, and you are following a biosimilar launch, you may not receive coverage at all. However, if you used market access data to foresee this issue, you could either target different payers or create a plan to differentiate yourself from other biosimilars to prove to payers that they should cover your drug.
When Dupixent realized there was growing competition in their chosen therapeutic area, they used analogue analyses to see what access looked like for other products in atopic dermatitis and other therapeutic areas with molecules similar to theirs. Through this analysis, they gained an in-depth understanding of how payers were writing policies and how fast they were executing their coverage determination—both vital to securing coverage.
However, access isn't just about whether or not your drug will get covered; it includes all of the other hurdles a prescriber may face when trying to get your drug into the hands of patients.
Another obstacle the manufacturers of Dupixent faced tied directly to getting prescribed. The problem was that their product was an injectable compared to the current standard of care for atopic dermatitis, a cream. They were able to identify the patient-reported outcomes they needed to educate payers during their clinical trials. Additionally, gaining approval for Dupixent to be used with or without a topical therapy. Without the use of market access data along their entire drug development journey, they may not have been aware of the need for payer education. However, because they planned for it, they were able to overcome this potential hurdle and find greater success post-launch.
Pharma companies can avoid similar dilemmas by combining market access data and RWD to create an education plan for physicians. By analyzing physician lab testing patterns through data pulled from both national labs and hospital resources, you can create a comprehensive education program that helps prescribers understand why and when they should use your drug compared to others.
Post-launch, market access data and RWD can also help you target payers if sales are not as strong as originally expected. If you are contracting for status, being able to understand where payers are meeting the rebate requirements is critical. For example, a payer may be invoicing you for rebate payments but not setting the formulary and access requirements to meet the rebate agreement for all formularies. If one formulary is off it could be difficult to track leakage and to stop inaccurate payments. Having visibility into how each formulary under a contract is or is not meeting your contract requirements and conducting ongoing reviews can help avoid leakage. Discovering the underlying issues and causes allows you to stay on track financially and meet performance expectations.
Whatever your commercialization obstacles may be, you can anticipate and plan for them by arming yourself with insights gleaned from rich data sources that deepen your understanding of market access.
Ensure long-term success with market access data
As the market becomes more crowded, understanding the payer landscape to ensure your drug is the highest-performing drug at launch is more important than ever. Using market access data from day one of your drug development and commercialization journey will help you and your team create a roadmap to success and avoid unforeseen challenges that could potentially derail your strategies and performance indicators.
Commercial success hinges on more than a last-minute launch plan; it comes from leveraging market access data and other insights at every step of the lifecycle to put your brand in the best position to succeed at launch and ensure that the patients who need your therapy get access as soon as possible.
Reference
Moore, Thomas, et al., "Estimated Costs of Pivotal Trials for Novel Therapeutic Agents Approved by the US Food and Drug Administration, 2015-2016," JAMA Intern Med., 178(11):1451-1457 (November 2018).
Source link
#Market #Access #Determine #Commercial #Success