News
Harmful Chemicals are Lurking in the Blood of Tokyo Citizens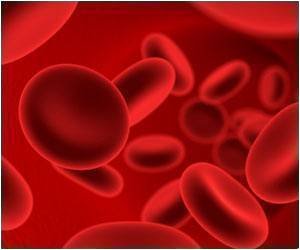 Highly toxic Perfluoroalkyl and Polyfluoroalkyl Substances (PFAS), also known as 'forever chemicals' are detected in the blood of Tokyo citizens, said experts.
A Tokyo civic group said it has detected high concentrations of potentially harmful substances known as PFAS in the blood samples of some inhabitants of the western area of the Japanese capital, suggesting contamination of the local water supply, local media reported.

How Harmful are PFAS?
In a statement to the media, the group said that PFAS are found in firefighting foam used on American military bases, but it was unclear whether the contamination had any relation to the Yokota Air Base, a US Air Force installation located in the Tama area of western Tokyo, Xinhua reported, citing Kyodo News.
Koji Harada, associate professor of public health at Kyoto University who headed the testing efforts, said, however, the concentrations of PFAS found should not cause serious damage to health, said the report.
What is PFAS?
PFAS is a general term for a group of artificial chemicals, such as PFOS, or perfluorooctane sulfonate, and PFOA, or perfluorooctanoate.
The group began carrying out tests in November to determine the source of the contamination, which involved 87 people, mostly residents of Kokubunji and some from other cities, such as Kodaira, Koganei, and Musashino, according to Kyodo News.

Advertisement



The interim results showed that 21 of them were found to have exceeded acceptable levels of PFOS in their bloodstream, while six of the 21 had unacceptable levels of PFOA.
How to Reduce PFAS Exposure?
Harada said that the concentration is evidently high for some residents, which leads one to think potable water is the main cause of it.
The state and local governments must deal with the issue from the perspective of what to do with the source of contamination, Harada added.
Source: IANS
Source link
#Harmful #Chemicals #Lurking #Blood #Tokyo #Citizens