News
Handling Body Image Distress in Head and Neck Cancer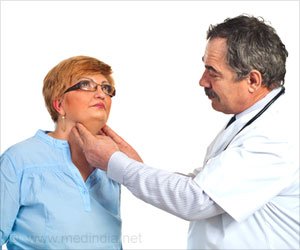 These survivors can go through disfiguring surgeries and radiation treatments to their tongues, jaws, voice boxes, necks, and faces that radically affect their appearances and their control over facial muscles.
These changes, which can't be hidden, at least somewhat bother the majority of head and neck cancer survivors. A quarter of survivors develop clinically significant body image distress, which can lead to depression, anxiety, social isolation, and decreased quality of life.
BRIGHT Outlook: Promising for Body- Image Distress in Head and Neck Cancer Survivors
Therefore, the levels of body-image distress fell for survivors who received the therapy – called BRIGHT: "Building a Renewed Image after Head and neck cancer Treatment" – compared with survivors who received standard survivorship education.

Advertisement



Now, with a $3.2 million grant from the National Cancer Institute, Graboyes and researchers are preparing to enroll patients in a larger, multi-institution trial.
Although the results are promising, we need to make sure that they can be replicated in a larger, appropriately powered multicenter study with a diverse group of patients and providers, and that the improvement with BRIGHT can be sustained long-term.
BRIGHT focuses on helping head and neck cancer survivors to adapt their thoughts, behaviors, and coping skills to their new circumstances. Studies have shown that body image is the most commonly omitted aspect of head and neck cancer survivorship care.
Part of the reason that we have no evidence-based treatment for head and neck cancer survivors with body-image distress is that it is relatively understudied. Body image gets a lot more attention and is much better studied among breast cancer survivors.
However, it's a very different set of body-image concerns for patients with breast cancer compared with head and neck cancer. As a result, what works for breast cancer survivors may not work for head and neck cancer survivors.

Working Through Body Image Distress During Head and Neck Cancer Recovery
Many treatments for body-image distress are focused on weight-related concerns and eating disorders, and that just didn't make sense for this population. So, it was important to give these patients support to improve their quality of life.
Working closely with patient advisors, this created program would consist of five one-on-one sessions with a psychologist trained in cognitive behavioral therapy, tailored to the concerns of head and neck cancer survivors, with the sessions taking place virtually.
After the initial trial with those 10 survivors showed that BRIGHT could work, the research team went on to conduct a pilot randomized clinical trial with 44 survivors, the results of which were just reported.
The trial showed that survivors who received BRIGHT were seven times more likely to show improvement in body-image distress than the survivors who received standard survivorship education.
Researchers hope that the upcoming multisite study will help to establish BRIGHT as a new standard of care for head and neck cancer survivors across the nation.
Source: Eurekalert
Source link
#Handling #Body #Image #Distress #Neck #Cancer