News
Gurgaon Park Takes Preventive Steps to Keep Bird Flu Away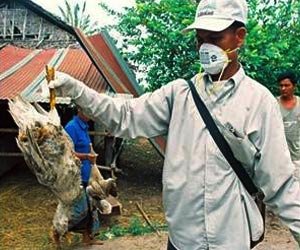 Located on Gurgaon-Farukhnagar Road, the park is home to around 250 species of birds, both resident and migratory. Birds come to the park from as far off as Europe, Siberia and Central Asia.
According to forest officials, currently there are over 11,000 birds in the park.
"We are keeping a close watch on the movement of avian guests to prevent an outbreak of Highly Pathogenic Avian Influenza (H5N1), commonly known as bird flu," said Shyam Sunder Kaushik, District Forest Officer (Wildlife).
Advertisement



Kaushik said the migration season has just started and they are expecting bird numbers to increase.
Thousands of different avian species from Russia, Europe, China, the Gulf and Siberia start flocking to Sultanpur during the winter.
"None of the birds have displayed symptoms of bird flu, so we have not taken blood samples or sent anything for testing," said Kaushik.
He said experts are taking all precautionary measures and have been monitoring the activities of birds closely through telescopic binoculars.
"Measures are being taken to spot and nip any possible outbreak right in the bud," Kaushik added.
The sanctuary was shut for visitors in January last year after four dozen birds were found dead in the park.
Source: IANS
Source link
#Gurgaon #Park #Takes #Preventive #Steps #Bird #Flu