News
Guidelines Issued by the Indian Government Due to Monkeypox Outbreak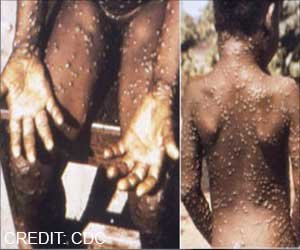 "There are no reported cases of monkeypox virus in India as on May 31, 2022. However, India needs to be prepared in view of the increasing reports of cases in non-endemic countries," the health ministry said in the guidance document.
The ministry said "even one case of monkeypox is to be considered as an outbreak" and has directed district-level monitoring units to immediately report any suspicious cases to the state and central monitoring units and launch comprehensive investigations through rapid response teams.
Advertisement



The guidelines outline diagnostic procedures, infection prevention and control measures, patient isolation and ambulance transfer strategies, and medical management protocols. Contact with any cases should be monitored daily for at least 21 days for the onset of symptoms.
The ministry said that all medical samples of suspected cases should be transferred to the National Institute of Virology in Pune for analysis through the country's Integrated Disease Surveillance Program and its monitoring units in districts across the country.
Monkeypox is a self-limiting disease with symptoms that usually last for two to four weeks. Severe cases are more common in children and are related to the level of virus exposure and the patient's health, the ministry said. In recent times, the case death rate has ranged from 3% to 6%.
More than 600 monkeypox cases have been identified in more than 30 countries since the beginning of May and public health experts are trying to understand what could have triggered this global outbreak.
The World Health Organization said earlier this month that epidemiological studies were ongoing and that the cases so far had no travel links to endemic areas.
"Based on currently available information, cases have mainly but not exclusively been identified among men who have sex with men seeking care in primary care and sexual health clinics," the WHO had said in a media release on May 21.
The guidelines require monitoring units to look out for suspected cases in hospitals, skin care clinics, sexually-transmitted disease clinics, pediatric clinics, or general out-patient departments as well as to initiate targeted surveillance "at sites identified by the National AIDS Control Organization for men who have sex with men."
Let us hope that this monkeypox does not become a pandemic.
Source: Medindia
Source link
#Guidelines #Issued #Indian #Government #Due #Monkeypox #Outbreak