News
Government is Taking All Steps to Prevent 'Bird Flu' Outbreak: Delhi Minister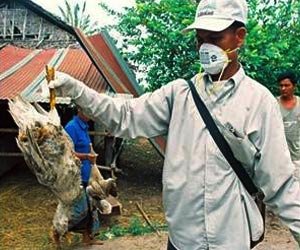 His remarks came after he visited the Delhi Zoo to review the situation.
Rai said that six rapid response teams have been formed and sent to possible spots from where the influenza virus can spread in the city including bird sanctuaries and poultry markets.

Advertisement



"A team each has been sent to Okhla Bird Sanctuary, Nizamuddin (where sale and purchase of poultry happens), Yamuna Biodiversity Park, Najafgarh drain and Ghazipur poultry market," Rai said. "One such team has been posted in the Delhi Zoo to consistently monitor the situation."
The Delhi government has also started a helpline number (011-23890318) to report cases of bird flu and seek help.
"The Delhi Zoo was on Tuesday, Pctober 18, 2016, ordered to be closed for three days by the central government authorities. After three days, the review of the situation will be done and a decision to re-open it will be taken," Rai added.
He has also called a joint meeting on the issue to be held on Thursday, Pctober 20, 2016, afternoon. Officials of various departments including health, environment, revenue, development and animal husbandry (both Delhi and Center) will attend the meeting apart from the zoo director.
"At our level, we are discussing all precautions as well as need for medical preparedness in case of an outbreak," Rai said.
On October 14, 2016, the death of two migratory birds was reported in the zoo followed by six birds on October 15, 2016, and one on October 17, 2016. Samples of eight birds were sent to a lab in Jalandhar and later to Bhopal, which confirmed the presence of H5 influenza virus.
Rai informed that another migratory bird was found dead on Wednesday, October 19, 2016, taking the total count to 10.
Source: IANS
Source link
#Government #Steps #Prevent #Bird #Flu #Outbreak #Delhi #Minister