Pharma News
Genentech to open new high-tech biologics facility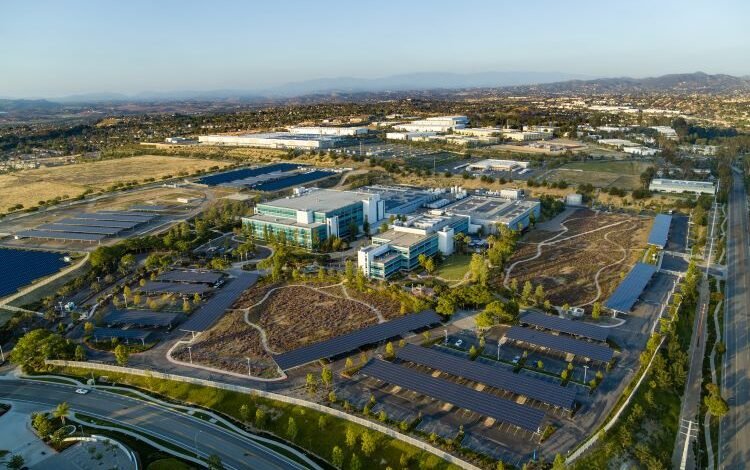 A new, high-tech, sustainable biologics manufacturing facility at Genentech's US Oceanside campus will be operational in early 2025.
Construction of Genentech's new small-batch biologics manufacturing facility at its Oceanside, California, US campus has been announced. The site is anticipated to be one of the most modern commercial-scale biotech manufacturing facilities in the world. It will utilise advances in single-use technology, automation and digital manufacturing to move medicines from production to patients faster.
Genentech is investing approximately $450 million in advanced manufacturing capabilities at its Oceanside campus. Around 150 local, full-time jobs are planned to support operations, in addition to those employed during the construction.
When operational in early 2025, the new facility will be the first commercial biopharma manufacturing facility to incorporate the latest manufacturing technologies along with in-house process improvements for increased flexibility, speed and output under one roof. The new facility is designed for commercial production of biologics for smaller patient populations, including rare diseases and personalised medicines.
Sustainability of the biologics manufacturing facility
Alexander Hardy, Chief Executive Officer of Genentech commented: "We remain committed to invest[ing] in new ways to bring medicines to patients quicker and more sustainably."
Environmentally-friendly design has been integrated into the facility, from construction to production. Simultaneous production of multiple medicines will be possible, as well as the ability to quickly pivot from producing one medicine to another.
The company confirmed that compared to traditional manufacturing facilities, the new Oceanside site:
Uses 25 percent less energy
Uses 28 percent less water
Uses 14 percent less carbon
Contributes zero percent plastic waste to landfill.
Genentech's Oceanside campus was selected for this new manufacturing facility due to its proximity to the company's Clinical Supply Center in South San Francisco, California. The standardised design of both facilities will enable Genentech to transfer production between the two sites quickly, reducing the traditional six-to-eighteen-month timeline for this process to just a few days. Ultimately, this allows patients to receive medicines faster.
Source link
#Genentech #open #hightech #biologics #facility