Pharma News
Ferrer signs licence deal with Asceneuron for ASN90 to treat PSP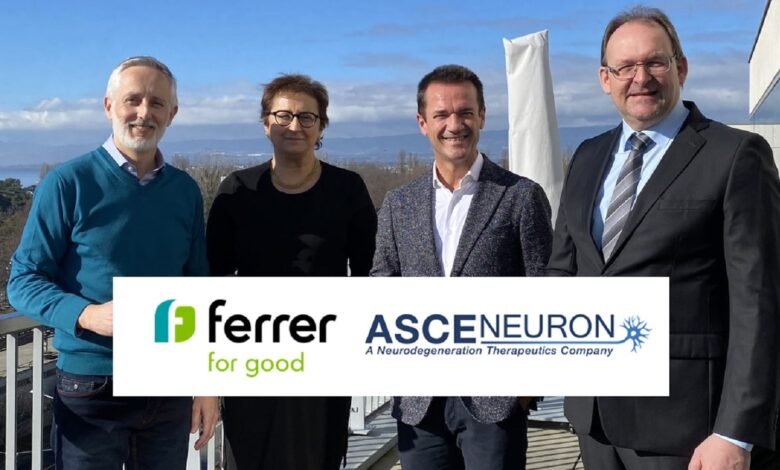 Spanish pharmaceutical firm Ferrer and Swiss biotechnology firm Asceneuron have signed a licensing agreement for the latter's O-GlcNAcase inhibitor, ASN90, to treat progressive supranuclear palsy (PSP).
Under the terms of the deal, Ferrer will obtain exclusive global rights for the development and commercialisation of ASN90 to treat PSP, an orphan, a tau-related disease with a high unmet medical need.
The deal terms include an upfront fee along with several development, regulatory, and commercial milestone payments.
Additionally, Asceneuron is eligible for tiered double-digit royalties on ASN90's global net sales.
The US Food and Drug Administration (FDA) and the European Medicines Agency (EMA) granted orphan drug designations to ASN90 for the treatment of PSP.
The OGA inhibitor was evaluated in three clinical studies including a double-blind, placebo-controlled, randomised Phase I trial and human positron emission tomography (PET) CNS target engagement study.
The Phase I trial was designed for evaluating the tolerability and safety of single and multiple ASN90 doses in healthy young and elderly volunteers.
Ferrer chief business development and global alliances officer Oscar Pérez said: "Researching a cure for such a devastating condition that lacks available therapeutic options fits perfectly with Ferrer's mission to develop transformative treatments.
"We are seeking to generate life-changing solutions for people with PSP. ASN90 is a very promising addition to our growing portfolio in neurological disorders, making Ferrer an increasingly relevant player in the field of neuroscience."
The company now intends to conduct a Phase II clinical trial for determining the optimal dose range and efficacy of ASN90.
Asceneuron CEO and Co-Founder Dirk Beher said: "This licensing agreement with Ferrer is important news for patients suffering from PSP and their families.
"Asceneuron, as a neurodegeneration-focused company, will continue expanding the application of OGA mechanism in other diseases in addition to developing further programs in some of the largest unmet medical need indications in neurology."
For the deal, SVB Securities served as the exclusive financial advisor to Asceneuron.


Source link
#Ferrer #signs #licence #deal #Asceneuron #ASN90 #treat #PSP