Pharma News
FDA blocks early nod for Lilly's Alzheimer's drug donanemab –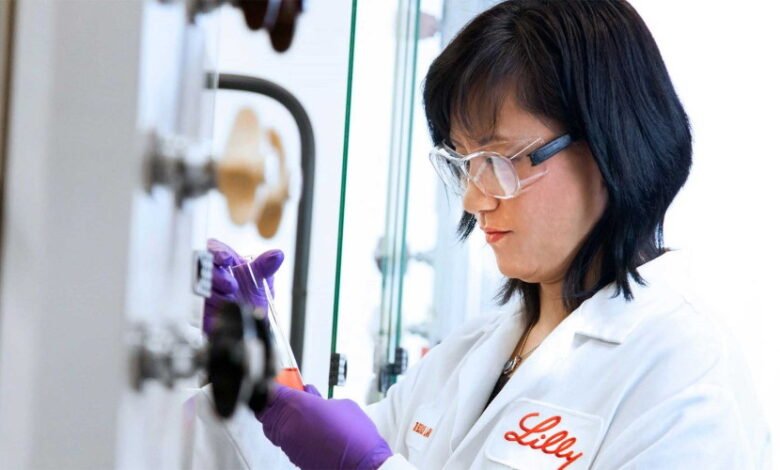 Eli Lilly has been unable to secure an accelerated FDA approval for its anti-amyloid Alzheimer's disease therapy donanemab based on mid-stage clinical results, but says it remains on track to file a traditional submission around the middle of this year.
The complete response letter (CRL) from the FDA ends Lilly's hopes of quickly following Eisai and Biogen's Leqembi (lecanemab) onto the US market, after their anti-amyloid therapy claimed an accelerated approval earlier this month.
That leaves Lilly hoping for a strong readout from its phase 3 TRAILBLAZER-ALZ 2 study, with top-line results due in the second quarter, that will form the basis of its full marketing application.
There will be intense scrutiny of the results of that study and comparisons inevitably drawn between it and the CLARITY-AD study of Leqembi, which revealed a 27% reduction in cognitive decline compared to placebo at an interim assessment. Final results from CLARITY-AD are also due in the first half of this year.
In a statement, Lilly said that the CRL was forthcoming because the FDA wanted to see data "from at least 100 patients who received a minimum of 12 months of continued treatment on donanemab."
While the phase 2 TRAILBLAZER-ALZ trial included more than 100 patients on the drug, many of them came off the drug early because it had successfully cleared the amyloid plaques in the brain that are a hallmark of Alzheimer's, proposed as a surrogate marker for clinical efficacy.
The FDA is particularly interested in having sufficient exposure data for donanemab to provide evidence of its safety, and reaching this threshold will rely on "unblinded controlled safety data from TRAILBLAZER-ALZ 2 upon completion," said Lilly.
Amyloid targeting drugs are associated with a side effect known as amyloid-related imaging abnormalities (ARIAs), that can be serious and life-threatening.
So, what are the implications of not getting early approval? For Lilly, the biggest issue is that it will now have to wait until it can start negotiating with the Centres for Medicare and Medicaid Services (CMS) on reimbursement, losing ground to Eisai and Biogen.
In the wake of the controversial FDA approval of Leqembi forerunner Aduhelm (aducanumab) – and concerns about its efficacy, safety, and pricing – CMS introduced obstacles that effectively limited reimbursement through federal payer schemes to drugs used in clinical trials. Those restrictions apply to other anti-amyloid drugs, including Leqembi and donanemab.
According to analysts at GlobalData, achieving full approval will be key to unlocking the commercial market for these drugs, and that also hands an advantage to Eisai and Biogen, which have already filed to upgrade their accelerated approval to a full license, so are a few months ahead.
Ultimately, however, the take-up of amyloid therapies is expected to be fairly slow, not least because of the fallout still lingering from the Aduhelm debacle. In that context, a few months may not make much difference – far more important will be the strength of the data, and it remains to be seen if either drug will hit the mark in phase 3.
Lilly's head of neuroscience R&D Anne White said the company is confident that TRAILBLAZER-ALZ 2 will back up the results of its phase 2 study.
She added: "[We] believe that patients and physicians will be well served by having the full phase 3 data available alongside our phase 2 data when they need to make treatment decisions."
Source link
#FDA #blocks #early #nod #Lillys #Alzheimers #drug #donanemab