Pharma News
Exforge antitrust settlement caps Novartis' year of legal disputes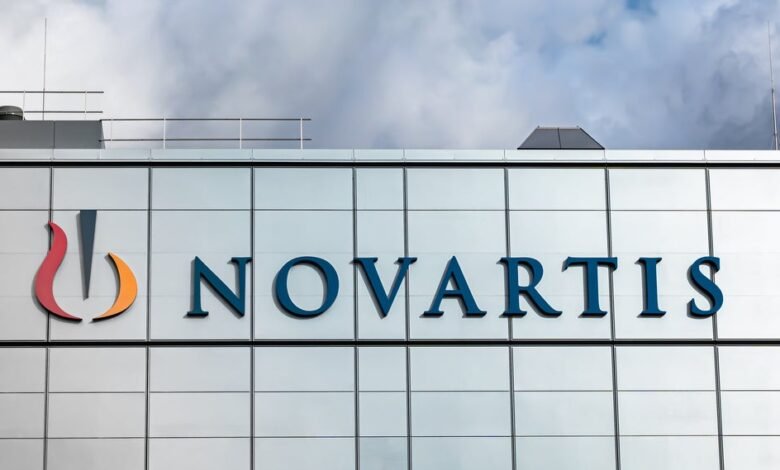 Last week, Novartis announced plans to pay $245 million to end a pay-for-delay legal battle that started in 2018. This settlement ends a packed year of legal rulings for the Swiss pharmaceutical giant.
In this most recent settlement, the drug company faced allegations of colluding with the generics company Par Pharmaceuticals to violate antitrust laws. Sharon Robertson, a partner at the New York-based Cohen Milstein law firm, tells Pharmaceutical Technology, "For a long time, these types of agreements were commonplace in the pharmaceutical industry. Over the years, they have been repeatedly challenged as anticompetitive." In 2020, the Federal Trade Commission issued a report regarding settlements reached between brand and generic manufacturers in FY 2017 and noted that "for the first time since [FY] 2004, no settlement agreement in [FY] 2017 contains a no-[authorized generic] AG commitment."
Throughout 2022, Novartis was at the opposing ends of legal cases. Multiple lawsuits and petitions have been filed in an attempt to block the imminent release of generic versions of Novartis' blockbuster drugs Gilenya (fingolimod) and Entresto (sacubitril/valsartan). Novartis has also been on the receiving end of litigation with the Greek health ministry, academic institutes, and more, engaging the drug company in other legal disputes.
Novartis $245 million settlement
In the case of Novartis' antihypertensive drug Exforge (amlodipine and valsartan), retail pharmacies including CVS, Walgreens, and two other plaintiff groups accused Novartis and Endo International's Par Pharmaceutical unit of forming an illegal "reverse payment" agreement to delay the launch of less expensive generic versions of the drug.
This class-action litigation specifically focused on a 2011 licensing agreement between the two companies. The agreement outlined that Par would keep its generic equivalent off the market for as many as two years, delaying the generic launch till September 30, 2014. These actions allegedly led to the extension of Novartis' patents.
The alleged actions violated the Hatch-Waxman Act, formally known as the "Drug Price Competition and Patent Term Restoration Act of 1984," which allows generic manufacturers to market their generic versions of previously approved generic medications.
According to the legal documents, the plaintiffs accused the companies of "violating federal antitrust laws, alleging "per se" and "rule of reason" violations". In Par and Novartis' agreement, Par gained exclusive rights to market its generic for six months after Novartis' period of exclusivity finished, beginning September 30, 2014 and ending March 30, 2015. The plaintiffs of the case argued that apart from delaying the entry of other generic drugs to the market, the agreement also allowed the companies to sell their drugs at higher prices during those exclusive periods.
Gilenya legal drama
Last year, Novartis began with a win in January, as the US Court of Appeals affirmed the validity of Gilenya's patent, allowing the company to sue a competitor generics company for filing for FDA approval for its Gilenya generic. Gilenya is an oral medication for multiple sclerosis. However, the Chinese generics manufacturer HEC Pharm argued that the drug's patent was not properly described in the documents and thus prevented the company from selling its own generic version of Gilenya before the patent expired.
At the centre of the case was Gilenya's '405 patent, which details methods for treating relapsing multiple sclerosis with a specific dosage of the drug. The court filing showed that the patent details a daily administration of 0.5mg Gilenya. However, in June, the US Court of Appeals reversed its decision and the judge ruled that Gilenya's patent was unclear about loading doses, which are often higher or more frequent at the start of treatment.
In September, Novartis announced its plans to petition the US Supreme Court to reverse the aforementioned decision. In a press release, the company said a generic launch would damage sales in FY 2023 by $300,000. However, on October 13, the Supreme Court removed a "stay mandate" that prevented Gilenya generics from entering the US. The Supreme Court has yet to respond to the request to prolong Gilenya's patent protection.
Novartis dodges Gilenya kickback claims
In September, U.S. District Judge Kimba Wood dismissed a whistleblower lawsuit against Novartis, that claimed the company had bribed doctors with kickbacks at speaker programs to incentivise doctors to prescribe Gilenya. This is the second time that allegations of Novartis violating the False Claims Act have been dismissed in the last three years.
Ex-Novartis sales representative Steven Camburn filed a whistleblower case that claimed Novartis had paid doctors up to $3,500 to participate in educational speaker programs to increase the promotion and prescription of Gilenya. After reviewing the evidence, Judge Wood felt that Camburn "adequately plead the existence of a kickback scheme with sufficient particularity,". However, Novartis did not get the same reception while facing similar allegations in Greece.
Novartis vs Greece
In June, the Greek government filed a lawsuit against Novartis for alleged bribery and violation of the Foreign Corrupt Practices Act (FCPA). In a press release from the US Department of Justice, Brian A. Benczkowski, the assistant attorney general of the Justice Department's Criminal Division described the company's actions by saying, "Novartis AG's subsidiaries profited from bribes that induced medical professionals, hospitals, and clinics to prescribe Novartis-branded pharmaceuticals and use Alcon surgical products, and they falsified their books and records to conceal those bribes".
As per the US Department of Justice release, Novartis Greece admitted making improper payments to Greek healthcare providers between 2009 and 2010, for an epidemiological study that was intended to increase sales of Novartis prescription drugs. As per the release, the study acted as a cover for improper payments to healthcare providers who, Novartis Greece employees admitted, were under the belief that they were receiving this money to prescribe more Novartis' drugs. Also mentioned in the same release, was Pharmaceutical biotech Alcon admitting to conspiring with Novartis AG to bribe employees of state-owned and state-controlled hospitals and clinics in Vietnam.
As a result of this case, Novartis and subsidiaries paid a sum of $345 million in criminal and regulatory penalties in 2020. However, in 2022, the Greek health ministry promised renewed legal action surrounding the same criminal offences, wanting a new sum of €214 million (US$225 million) from Novartis.
Fighting Entresto generics
In September, Novartis sent the FDA a petition, after a similar one was rejected in April 2021, asking for Entresto's patent protection to be extended to February 2024. Novartis argued that the early release of Entresto generics could cause labelling inconsistencies. At least 18 generics companies, including Teva Pharmaceutical, Viatris and Lupin Pharmaceuticals, are preparing to release their Entresto generics in July 2023 when the FDA will remove its last regulatory stay blocking generic approvals. In October, Novartis sued Viatris subsidiary Mylan plus Alembic, Crystal Pharmaceutical, MSN Pharmaceuticals and Nanjing Noratech for patent infringement surrounding Novartis' '918 patent on Entresto.
Separately, in August, the University of Michigan and the University of South Florida filed a patent infringement lawsuit against Novartis, claiming that Entresto violated Patent No. 10,633,344.


Source link
#Exforge #antitrust #settlement #caps #Novartis #year #legal #disputes