Pharma News
Digital monitoring could be a leveller in diabetes therapy –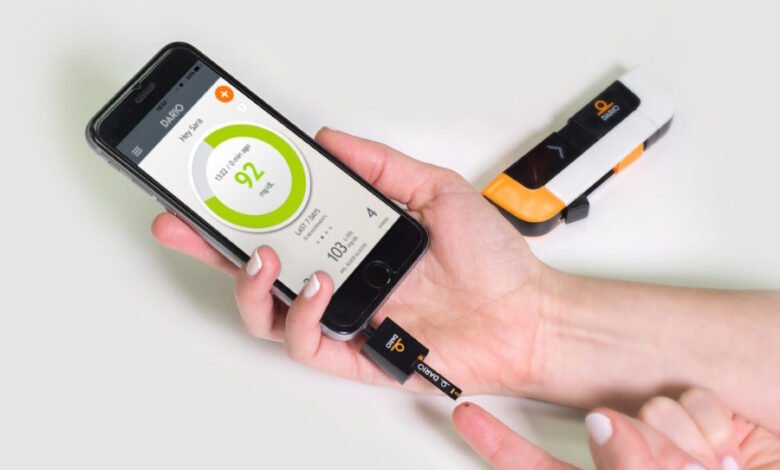 A digital tool developed by DarioHealth has been shown to help patients with type 2 diabetes manage their blood sugar more effectively, regardless of their demographic background, in a new study.
The Dario system was found to improve control of blood sugar across a range of racial and ethnic groups, with no differences between White, Latino, Black, and Asian participants, according to the results of the study, which are published in the journal Applied Sciences.
This is an important finding because people in racial and ethnic minorities in the US are more likely to develop type 2 diabetes and are at higher risk of complications from the disease, and it is hoped that digital tools like Dario could help mitigate those disparities.
The system combines a glucometer that plugs into a smartphone, coupled with an app that effectively converts the phone into a display screen for the meter. Glucose readings are stored in the cloud, so the user can keep track of their readings over time.
The study tracked use of the device in 1,000 people with diabetes over 12 months, all of whom had levels of blood sugar that placed them in the high-risk category for complications like heart disease, chronic kidney disease, and nerve damage.
The blood glucose score was significantly reduced from baseline across the board, by 14% on average, with no differences between white subjects and those from racial and ethnic minorities (REM), according to the researchers.
Moreover, 27% of the overall group reached their blood sugar target of less than and equal to 154 mg/dL, meaning they fell out of the high-risk category – again with no differences between the racial and ethnic groups.
"In this group of users who are motivated to use a digital device, there appears to be no difference in the outcomes between racial/ethnic groups," according to the authors from DarioHealth, Harvard Medical School, DLH Biomedical Consulting, and UConn Health.
Around 37 million people in the US have diabetes, with more than 8 million hospitalisations each year contributing to a total annual economic burden of $327 billion.
The disease is underdiagnosed in REM groups compared to White populations, with minorities more likely to be affected by out-of-range blood sugar levels, and development of diabetes-related complications due to factors such as socioeconomic status, living in rural communities, reduced access to care, and a lack of health education.
"Digital health solutions can help bridge historical and structural divisions in traditional care, but to be broadly effective, solutions must continually examine bias and design for individual differences," said Omar Manejwala, Dario's chief medical officer.
"We are excited to lead in this area and to share this new research demonstrating the effectiveness of Dario's approach and our ability to make better health accessible for everyone," he added.
Source link
#Digital #monitoring #leveller #diabetes #therapy