News
Decline in Measles Vaccination Rates Among Kindergarteners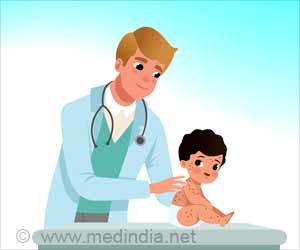 In the United States, nearly 250,000 US children who entered kindergarten in fall 2021 are potentially not protected against measles, stated the Centers for Disease Control and Prevention (CDC).
Besides measles vaccination, the rate also continued decline in immunization for three other childhood vaccines that prevent diphtheria, tetanus and pertussis (DTaP), polio and chickenpox among kindergartners in 2021.

Measles Vaccines for Children
Despite widespread return to in-person learning, COVID-19-related disruptions continued to affect vaccination coverage and assessment for the 2021-2022 school year, preventing a return to pre-pandemic coverage, according to the CDC.
Increasing follow-up with under-vaccinated students to reduce the impact of disruptions on vaccination coverage can help protect students from vaccine-preventable diseases, said the CDC.


Source: IANS
Source link
#Decline #Measles #Vaccination #Rates #Among #Kindergarteners