Cancer
Dealing With Infections in the Myeloma Setting Can Be 'A Horrible Game of Chicken'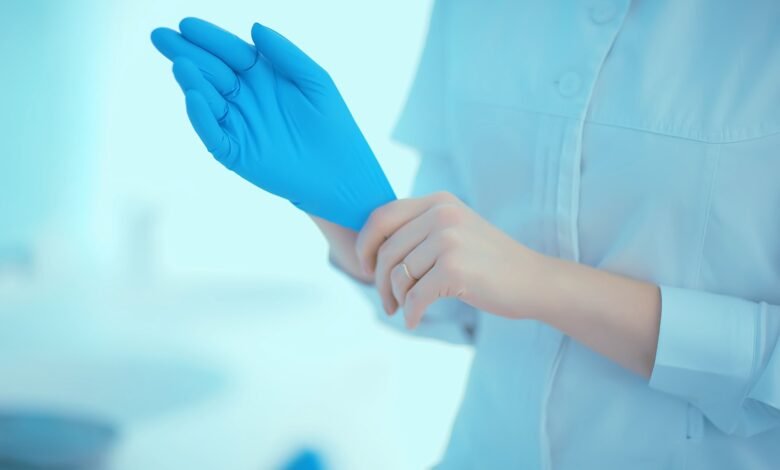 Patients with multiple myeloma who have secondary immunodeficiencies (occurs when the immune system is compromised because of an external or acquired factor, such as cancer treatment) are more likely to experience infections during their diagnosis than those without.
This results in lower overall survival rates and quality of life, according to a recent study.
Dr. Joshua Richter, lead author on the study, explained that the main focus in treatment is on efficacy. However, it is important to focus on how patients will react to certain drugs, because multiple myeloma is a cancer of the immune system and some treatments can hurt the immune system even more.
"As our treatments get better and better, we're trying to figure out who is at risk for immune suppression, bad infections or having hospitalizations for those infections," Richter, an associate professor of medicine at the Tisch Cancer Institute in the division of hematology and medical oncology at Mount Sinai in New York City, said in an interview with CURE®.
The Risk
The study, which was presented at the European Society for Medical Oncology Congress 2022, included 4,638 patients with multiple myeloma. Patients with secondary immunodeficiencies (870 patients) had a shorter duration of multiple myeloma and were more likely to have cytopenia (low number of blood cells) or a severe bacterial infection at the start of the study compared with those without.
During the 12-month follow up, the mean number of infections per patient was significantly higher in patients with secondary immunodeficiencies (7.1 infections) compared with those without (4.6 infections). Patients with secondary immunodeficiencies were significantly more likely to contract at least one infection of any kind (58.9%) or one severe bacterial infection (31.7%) than those without (32.1% and 13.5%, respectively).
Because of these infections, patients with secondary immunodeficiencies were more likely to receive anti-infectives during follow-up compared with those without (92.5% versus 58.3%). Those with secondary immunodeficiencies were also more likely to be hospitalized (26.6%) because of infection compared with those without (9.3%).
Richter explained that a patient's treatment for multiple myeloma can be affected because of their risk of infection. Some patients may become so sick that they will have to stop cancer treatment, as they can no longer take a therapy that will further suppress their immune system.
"We (often) have to sit there (and) play this horrible game of chicken, in which over time, the disease is getting worse, but (the patient) is healing from an infection," he explained. "But we're also trying to find the amount of time where we think it's safe enough to introduce therapy."
Of note, overall survival (time from diagnosis or treatment start when patients are alive) at 24 months was lower for patients with secondary immunodeficiencies (74.9%) compared with those without (81.8%).
Quality-of-Life Impact
"It's basically an increased morbidity that we see, not just mortality," Richter said. "The patients have to go through more in their journey, and we're trying to figure out how to minimize that."
The risk of infection can affect not only the course of treatment but also a patient's quality of life. The idea of being in a limbo can become a problem for patients mentally, as their cancer is getting worse, but they also have to fight off an infection caused by the treatment. "This takes a huge toll (on patients),
that their disease may not optimally be controlled," he noted.
The lasting effects from infection can also have an impact on quality of life, Richter added. "Even if a patient does get over an infection … they can have a cough or feel run-down for months or longer," he said.
What Can Patients Do?
Patients can't do much to prevent their individual risk of infection, Richter explained, but what they can do is be open with their care team about anything they may be experiencing — small or large.
"The biggest thing is to be open with their care team about everything, so that (they) can get a better assessment of how it's impacting (them)," he said.
Patients should be reporting even common colds they experience to their care team. Richter explained that he doesn't hear enough about those common colds from his patients, so he doesn't know to give someone something to prevent them or something bigger that comes from it.
"I always say you don't get extra points for suffering," he concluded. "I'd rather (a patient) tell me 10 things that mean nothing than keep one thing that meant something. That's (often) the tipping point. They had three or four infections that were little, let's give them something to prevent the big one."
For more news on cancer updates, research and education, don't forget to subscribe to CURE®'s newsletters here
Source link
#Dealing #Infections #Myeloma #Setting #Horrible #Game #Chicken