Pharma News
Can Omnichannel Deliver the ROI Pharma Needs to Keep Investing?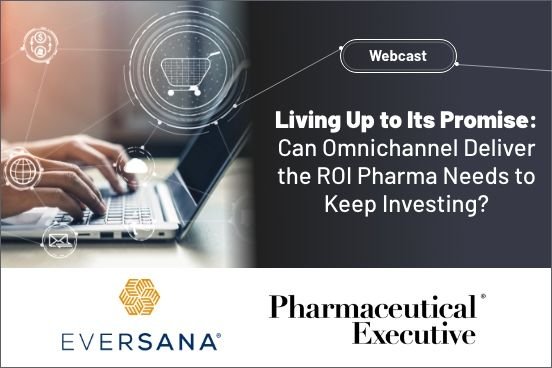 Has your omnichannel strategy lived up to its promise to drive meaningful results? Make 2023 the year to optimize all your data sources, infrastructure and resources to convert more prescriptions.
Register Free:
https://www.pharmexec.com/pe_w/deliver_roi
Event Overview:
This panel will ask the questions pharma has hesitated to: Has omnichannel lived up to its promise of the "right message at the right time" to drive meaningful results that wouldn't otherwise be realized by traditional sales and marketing strategies? Are those "seamless brand experiences" integrating the right mix of digital tools and one-on-one personal engagements actually accelerating patients' time to therapy and delivering business impact? Are more prescriptions being written and fulfilled to validate the time, money and resources allocated?
At its core, omnichannel faces significant foundational obstacles that are causing manufacturers the inability to realize the full potential of their current omnichannel strategy. This webinar will the address challenges stifling omnichannel success and explore how a next gen model can deliver value to the patient, provider and bottom line by thoughtfully and strategically combining data, people, technology and customized influence points.
Key Learning Objectives:
Understand the top seven obstacles preventing large and mid-size manufacturers from realizing their full potential of their current omnichannel strategy.
Learn the six outcomes of optimal omnichannel strategy and performance.
Explore the dynamics of a next gen omnichannel model designed to deliver value for patients, providers and brands.
Speakers:
Scott Snyder
Chief Digital Officer
Eversana
Scott serves as EVERSANA's Chief Digital Officer, driving digital transformation for employees, clients, and the patients we serve. He brings more than 30 years of experience in emerging technologies and digital transformation across both global 1000 companies and startup ventures. Scott is the co-author of Goliath's Revenge, a book focused on how established companies can turn the table through digital disruption. Scott earned his B.S., M.S., and Ph.D. in Systems Engineering from the University of Pennsylvania.
Pallavi Garg
Head – Global Products and
Pipeline Strategy
Takeda Oncology
John Walsh
Head Commercial IT
Otsuka
Register Free:
Source link
#Omnichannel #Deliver #ROI #Pharma #Investing