News
Bird Flu Scare in Hisar District in Haryana, Ducks Culled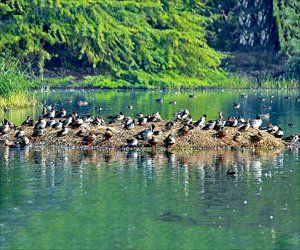 Five ducks at the tourist complex lake in Hisar district in Haryana were found dead recently following which the samples were sent to laboratories. Authorities have sounded an alert after the samples tested positive for the H5N8 strain of bird flu, officials revealed.
Hisar authorities ordered the closure of the Blue Bird Tourist Complex of Haryana Tourism and declared the area out of bounds for general public following the bird flu scare.
The ducks at the lake complex are being culled, officials said.
"The samples were sent to laboratories in Bhopal and Jalandhar. The report from Bhopal has confirmed bird flu strain," a health department official in Hisar said.
Authorities have formed 10 teams to contain the spread of bird flu in the district, which is located about 240 km from Chandigarh.
Source: IANS
Source link
#Bird #Flu #Scare #Hisar #District #Haryana #Ducks #Culled