Pharma News
Biohaven's taldefgrobep alfa gets Fast Track status for SMA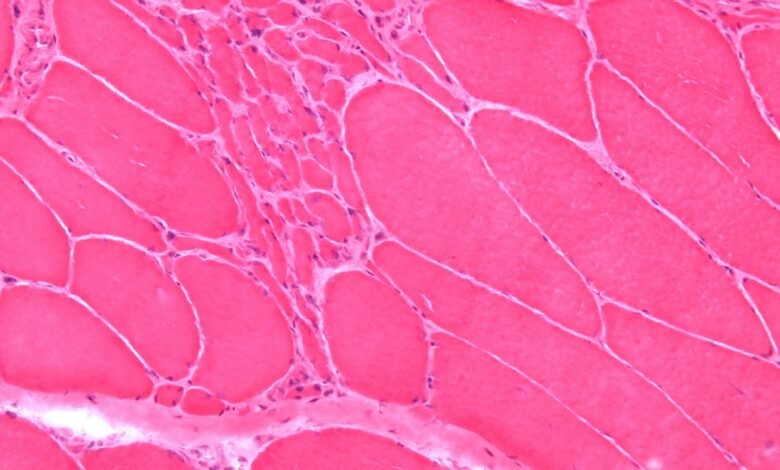 The US Food and Drug Administration (FDA) has granted Fast Track designation for Biohaven's new anti-myostatin adnectin, taldefgrobep alfa, to treat spinal muscular atrophy (SMA).
The new myostatin-targeting biologic investigational agent has been designed for specific binding to myostatin (GDF-8) to reduce overall levels of myostatin.
It also works as a receptor antagonist to block myostatin signalling in skeletal muscles.
Taldefgrobep is a complete human anti-myostatin recombinant protein that is developed for lowering free myostatin.   
Biohaven stated that taldefgrobep can also be used along with disease-modifying therapies for improving muscle function by blocking the activity of myostatin.
Previously, the US FDA granted orphan drug designation to taldefgrobep to treat SMA, a rare and progressively debilitating motor neuron disease.
Biohaven Clinical Development vice-president Lindsey Lee Lair said: "We are very pleased the FDA granted Fast Track designation for taldefgrobep alfa for the treatment of SMA.
"Children and adults living with SMA experience significant muscle weakness and functional impairments affecting their quality of life daily, and a substantial unmet medical need persists.
"We are excited about the potential for taldefgrobep alfa to improve the lives of patients and families affected by SMA."
Currently, the company is enrolling participants in a Phase III clinical trial of taldefgrobep to treat SMA.
The randomised, double-blind, placebo-controlled trial has been designed for assessing the safety and efficacy of taldefgrobep alfa as an adjunctive therapy for people already taking a stable nusinersen or risdiplam dose or with an onasemnogene abeparvovec-xioi history, against placebo.
According to Biohaven, SMA affects nearly one in 11,000 births in the US, and it is a genetic carrier in approximately one in every 50 Americans.


Source link
#Biohavens #taldefgrobep #alfa #Fast #Track #status #SMA