News
Back to School Soon After Concussion Speeds Up Recovery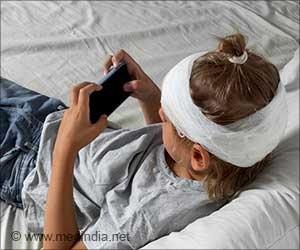 The findings from the largest prospective pediatric concussion cohort study with over 3,000 youth aged 5 to 18 in nine pediatric emergency departments in Canada within the Pediatric Emergency Research Canada (PERC) network.
In this sub-study, the investigators examined 1,600 youth and compared those 1,600 youth who returned to school early (less than two days) versus later, while accounting for factors that may influence the timing of the decision to return to school (including symptom burden, prior concussions, etc.).
They discovered that an early return to school within two days was associated with better recovery at two weeks following the concussion in youth aged 8 to 18 years old, and the related benefit was greatest in the youth who were most symptomatic.

Advertisement



This study shows that children should make every effort to return to school even if they are still experiencing symptoms, as it will help with their recovery process. With good symptom management strategies and school support with accommodations, getting back to school as soon as possible is best.
These findings could be due to early socialization (avoiding effects of isolation); reduced stress from not missing too much school; maintaining or returning to a normal sleep/wake schedule; and returning to safe light-to-moderate physical activity sooner.
Given the multitude of other factors that can be expected to influence when a child returns to school after a concussion – including injury severity, specific symptoms, and pre-injury factors – a large sample size and a complex statistical analytic approach were required.
Future clinical trials and research can help determine how each individual can achieve their optimal timing for returning to school after a concussion.
Source: Eurekalert
Source link
#School #Concussion #Speeds #Recovery