Pharma News
AstraZeneca backs AI-based lung cancer diagnosis pilot in UK –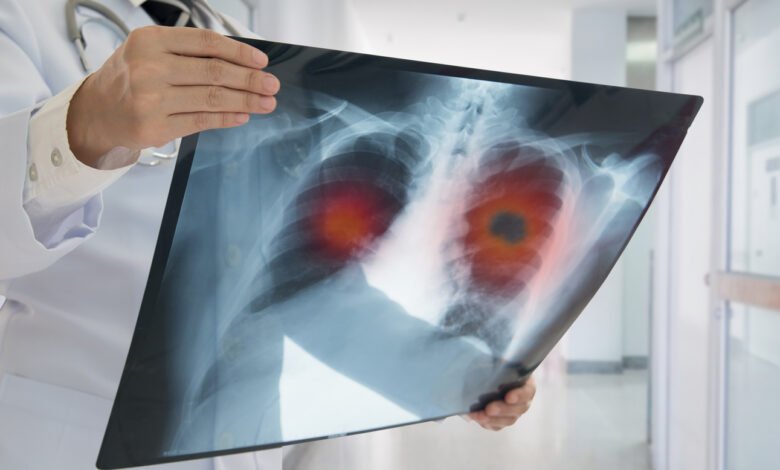 Drugmaker AstraZeneca has teamed up with Indian digital health specialist Qure.ai and a clinical group in the UK to test an artificial intelligence-powered technology to help radiologists detecting lung cancer in chest X-rays.
The aim of the pilot is to scan and review more than 250,000 images generated at clinics in the Greater Manchester Cancer Alliance, to see if Qure.ai's qXR software can make faster and more accurate diagnoses of lung cancer.
Greater Manchester has been selected as the site for the trial, as rates of lung cancer there are among the highest in the UK, said the partners. The pilot will run for six months.
The hope is that the technology will allow early diagnosis, which in turn will improve cancer outcomes, as treatment will be possible at the earliest stage, thereby improving both the patient's quality of life and chances of survival.
qXR has been trained on more than 2 million X-rays and their corresponding radiology reports, using deep-learning algorithms to interpret the images. It classifies them as remarkable or unremarkable, detects and localises up to 29 abnormalities, and highlights them on the image for review by the radiologist.
A study conducted by Qure.ai demonstrated a 17% improvement in sensitivity when using AI to interpret chest X-rays, compared to radiologist readings.
AstraZeneca – which is a big player in oncology and ranks among the top pharma companies for digital health investments – said in a statement that it sees its role in the partnership as providing a bridge between the NHS and technology companies like Qure.ai.
If that can speed up access to technologies that facilitate access to speedier diagnoses "then we're a step closer to helping lung cancer patients receive the right treatment earlier in the patient pathway."
AZ and Qure.ai have been working together since 2022, through the pharma group's Emerging Markets Health Innovation Hubs programme.
Lung cancer is the UK's biggest cancer killer, with around 35,000 people dying from the disease each year. A big problem is that it is frequently diagnosed at a late stage, only after symptoms like cough, breathlessness, or chest/shoulder pain develop.
Routine scanning of X-rays using AI technology could carve months or years off the time it takes to get a diagnosis. According to the World Health Organization (WHO), globally, chest X-rays are the most commonly ordered diagnostic imaging test, with millions of scans performed every year.
Last year, the UK government funded a 12-month study of another AI-based technology – Brainomix' e-ACT – which is used to interpret CT scans. The study will look at CT scans and clinical data from 200 patients with confirmed lung cancer who are on systematic therapy, and compare automated assessment using e-ACT to radiologist review.
Source link
#AstraZeneca #backs #AIbased #lung #cancer #diagnosis #pilot