Pharma News
Astellas loses bid to block Lexiscan generics in US –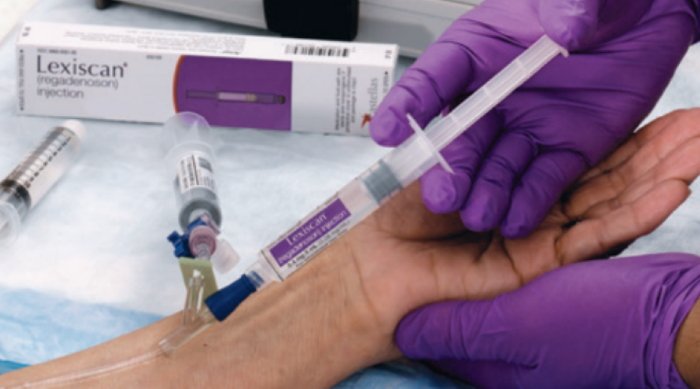 It looks like Astellas has been unsuccessful in its attempt to block Pfizer's generic medicines unit Hospira from launching a copycat version of big-selling pharmacologic stress agent Lexiscan in the US.
In an update on the litigation posted this morning, Astellas confirmed that the Court of Appeals for the Federal Circuit (CAFC) had upheld a lower court ruling that Hospira's generic does not infringe any of the patents that are protecting Lexiscan (regadenoson injection) from competition.
The Japanese pharma and Gilead Sciences – which licensed US rights to Lexiscan to the Japanese company – won a temporary reprieve against the launch of the generic back in the autumn, winning a temporary stay on launch until 6th December.
They sought another temporary injunction, but that was rejected along with the decision on patent infringement on 30th December, and Astellas said it is now "evaluating its legal options" and reviewing the financial impact of the outcome.
The long-running dispute dates back to 2018, when Hospira filed for approval of its generic of Lexiscan, an A2A adenosine receptor agonist used alongside radionuclide, myocardial perfusion imaging (MPI) in patients being assessed for cardiovascular disease who are not physically able to carry out standard exercise stress testing on a treadmill or stationary bike.
In May, the lower court sided with Hospira and ruled that three patents Astellas is relying on for Lexiscan market exclusivity in the US – 8,106,183; 8, 524,883; and RE47301 – are not infringed by Hospira's generic.
According to IQVIA figures, US sales of Lexiscan were approximately $650 million for the 12 months that ended 31st March 2022, making it one of Astellas' top products.
The drug was originally developed by CV Therapeutics – bought by Gilead in 2009 – and first launched in the US in 2008. It is sold as Rapiscan in Europe by GE Healthcare.
There's no word yet from Hospira on its launch plans for the generic, but it looks likely to do so quickly now that the CAFC has ruled against Astellas.
Hospira isn't the only generics company trying to bring a version of regadenoson to the US market. AmphaStar and Glenmark Pharma also claimed FDA approval for versions of the drug earlier this year.
Source link
#Astellas #loses #bid #block #Lexiscan #generics