Pharma News
ASCO-GI data sets up wider use of Ipsen's Onivyde –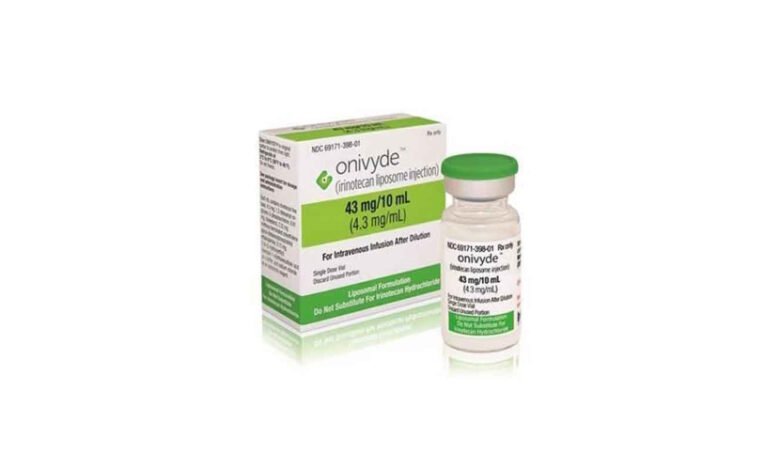 Ipsen and partner Servier hope to extend the uses of their pancreatic cancer therapy Onivyde into the first-line treatment setting, assisted by new phase 3 data reported at the ASCO-GI 2023 congress.
The results of the NAPOLI-3 study of Onivyde (irinotecan liposome injection) as part of a combination regimen with 5-fluorouracil (5-FU), leucovorin, and oxaliplatin showed an improvement in overall survival (OS) when used in previously-untreated metastatic pancreatic ductal adenocarcinoma (mPDAC) compared to the standard regimen of Bristol-Myers Squibb's Abraxane (nab-paclitaxel) plus gemcitabine.
The two drugmakers plan to file for approval of Onivyde for the new use, extending its current indication as a second-line treatment in combination with 5-FU and leucovorin in  metastatic adenocarcinoma of the pancreas after disease progression following gemcitabine-based therapy.
It is the first time that a treatment has improved on Abraxane plus gemcitabine when used first-line in mPDAC, according to lead investigator Zev Wainberg of the University of California, Los Angeles (UCLA) in the US.
NAPOLI provides some welcome positive news for Ipsen and Servier after their hopes of positioning Onivyde as a treatment for small-cell lung cancer were dashed by the failure of the phase 3 RESILIENT study last year.
As an uncommon cancer mPDAC is a smaller indication than SCLC, but one with a desperate need for new treatment options as it is an extremely aggressive disease.
In NAPOLI-3, the Onivyde regimen a statistically significant improvement in OS of 11.1 months compared to 9.2 months with the control group after 16 months' follow-up. Progression-free survival (PFS) was also improved to 7.4 months from 5.6 months for Abraxane/gemcitabine.
The overall response rate (ORR) was almost 42% with Ipsen and Servier's regimen, versus 36%, with slightly higher rates of diarrhoea, nausea and low potassium levels in the blood (hypokalaemia) compared to the standard regimen.  Abraxane/gemcitabine was associated with higher rates of anaemia and neutropenia.
"These findings are especially meaningful to people living with this aggressive and difficult-to-treat cancer, representing the potential to prolong life with a safety profile consistent with the safety profile of the treatment components," commented Wainberg.
Ipsen sells Onivyde in the US, booking €122 million ($133 million) from the drug in the first nine months of 2022, up 17%. Servier has rights outside the US, inherited from its acquisition of Shire's oncology business for $2.4 billion in 2018. As a privately-held company Servier does not break down its quarterly sales figures.
Source link
#ASCOGI #data #sets #wider #Ipsens #Onivyde