News
Affordable Care Act Benefits Stroke Survivors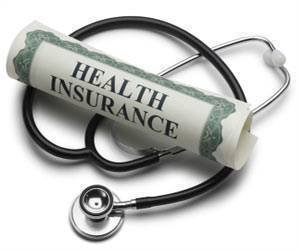 If they don't have insurance and money to cover the cost of those medications, though, they might stop taking them – and their risk of another stroke will spike. And if they suffer another one, it will probably cause much more disability than the first – and cost much more to treat than the cost of the medications that could have prevented it.
Now, a new study shows what happened when more young stroke survivors got access to health insurance after the federal Affordable Care Act took effect. A lot of the credit may go specifically to the decision by a majority of states to let more people enroll in Medicaid.

Advertisement



In all, the ACA and Medicaid expansion stopped a trend that had been climbing for years: More and more stroke survivors under age 65 lacking insurance and reporting they didn't take their medications due to cost.
After the ACA's insurance programs went into effect in 2014, both trends reversed rapidly, the study shows. Where once nearly 1 in 4 younger stroke survivors said cost had gotten in the way of their medication use, the number dropped to 18 percent. Meanwhile, among stroke survivors over age 65, who had access to Medicare, not much changed in either insurance status or cost-related non-adherence, as it's called.
Deborah A. Levine, M.D., MPH, led the University of Michigan team that did the analysis, and published it in JAMA Neurology. She runs a clinic for stroke survivors at U-M's Frankel Cardiovascular Center, part of Michigan Medicine.
Her own experience treating stroke patients in Michigan – which expanded Medicaid in spring of 2014 — prompted Levine to team with colleagues to study national data collected by the Centers for Disease Control and Prevention.
"Before expansion, many of the younger patients who I saw after a stroke were unable to afford their medication – and that contributed to their first stroke. So we would work hard to try to help them find ways to get affordable medication to reduce the risk of another stroke," says Levine, who is an associate professor internal medicine and neurology at the U-M Medical School and a member of the U-M Institute for Healthcare Policy and Innovation. "Now, more of my patients are qualifying for Medicaid, and so have greater access to stroke preventive medications."
But Levine cautions that Medicaid expansion – which is under consideration in three states and not enacted in 14 states – will reduce but not solve the problem of stroke survivors being unable to afford medications.
"All stroke survivors need affordable insurance and prescription drug coverage," says Levine. "In addition, they need affordable drug prices and co-payments to get the medications they need and prevent another stroke."
For younger stroke survivors, the difference between affording medications and not can be a life-and-death matter. "These are the years when they are working and raising families. We don't want them having more strokes which we know are likely to be more fatal and disabling," says Levine. "Stroke survivors are at an increased risk of another stroke. The good news is that much of that risk can be mitigated by controlling vascular risk factors through medication and lifestyle change. We see that the ACA, while it didn't eliminate the cost issue, had a significant impact on helping younger stroke survivors afford their medications."
Source: Eurekalert
Source link
#Affordable #Care #Act #Benefits #Stroke #Survivors