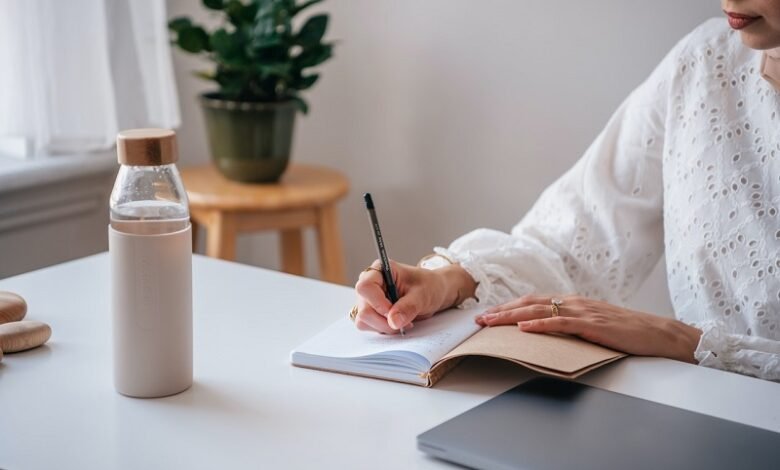 In the ever-evolving world of mental health, taking steps to learn how to be a great therapist is just as crucial for seasoned professionals as it is for those new to the field. As you strive for excellence in your practice, you'll want to focus on continuous growth and development. You must hone your skills and adapt your approach so you can always provide effective, compassionate care. 
Need tips for how to become a better therapist? Here's 9 ways to be a better therapist:
Cultivate empathy & active listening skills
Enhance your cultural competence
Foster a non-judgmental environment
Offer flexibility with your clients & approach
Stay updated on research & evidence-based practices
Develop strong boundaries
Seek mentorship
Practice self care
Cultivate Empathy & Active Listening Skills
Showing empathy and using active listening are essential skills for anyone wanting to know how to become a successful therapist. As a mental health professional, these are skills that can help you build rapport with clients and let them feel heard, understood, and supported during every therapy session.
Tips for enhancing empathy:
Practice mindfulness meditation focused on compassion.
Regularly put yourself in your client's shoes.
Acknowledge emotions without judgment.
Tips for improving active listening:
Be a Talkspace Therapist
Work flexible hours as part of a supportive virtual community of care providers. Receive ongoing training and free CE credits.
Maintain eye contact during sessions.
Avoid interrupting when a client speaks.
Enhance Your Cultural Competence
As a therapist, learning to be sensitive and become familiar with the unique experiences of every client is a great way to learn how to be a better therapist. Enhancing your cultural competence will allow you to create an inclusive environment where your clients feel understood and respected.
Tips for enhancing cultural competence:
Educate yourself: Read books and attend workshops or webinars on multicultural counseling practices to expand your knowledge and gain more experience.
Ask questions: Encourage open dialogue about clients' cultures and backgrounds.
Avoid assumptions: Recognize individual differences within each culture.
Challenge stereotypes: Work towards challenging biases or stereotypes to provide unbiased care for all clients.
At Talkspace, we have a diverse client base that exposes therapists to new growth opportunities for cultural competency.
"Learning about other customs and cultures is rewarding and can help you better understand those you work with. There are online and in-person training opportunities that can be completed at your pace."
Engage in Continuous Professional Development
Never stop learning. As someone seeking advice on how to become a better therapist, it's important to understand just how essential ongoing education and professional development are. They're crucial for providing high-quality care to your clients. Professional development is non-negotiable in the field of medicine. Science continuously evolves, research is constantly conducted, and new findings are made daily. Keeping up with the most recent updates through professional development opportunities is essential.  
Tips for engaging in professional development: 
Get on email lists for industry newsletters, research foundations, and other places that can be informative resources.
Keep up to date with the latest research.
Go to conferences, trainings, and webinars.
Subscribe to and read psychology publications. 
Take online courses.
Seek membership in professional organizations like the American Counseling Association. 
Foster a Non-Judgmental Environment
Mental health professionals looking for ideas on how to be a better therapist should strive to create a non-judgmental atmosphere to foster trust and rapport. These practices help build a safe space where clients can openly explore their mental health concerns confidently, leading to more effective treatment outcomes. Whether you offer group therapy, family therapy, or individual therapy, every patient is looking for a judgment-free environment. 
Tips for fostering a non-judgmental environment:
Listen actively: Give your full attention to every client, nod when appropriate, and repeat what they say to show them you're listening and hearing them. 
Show empathy: Validate the client's emotions and express understanding of their perspective.
Avoid assumptions: Keep an open mind and avoid assuming things based on stereotypes or biases.
Maintain confidentiality: Ensure that all information shared during therapy sessions remains confidential.
"You may not agree with what your clients think, but keeping a non-judgmental attitude can help you create a better environment."
Offer Flexibility with Your Clients & Approach
Offering flexibility is important when it comes to better serving current and potential clients. Having a flexible therapeutic approach allows you to meet your clients' needs in the best way possible as you figure out how to be a great therapist. Flexibility ensures you can help people in the most effective ways possible. 
Tips for offering flexibility in your approach:
Stay open-minded: Be willing to adapt your methods based on individual situations.
Incorporate a variety of therapeutic modalities: Be cognizant of the types of therapy that'll be most appropriate (and effective) for each client. For example, cognitive-behavioral therapy (CBT) can be effective in treating depression and anxiety, whereas dialectical behavior therapy (DBT) might be more useful for helping someone learn to manage and regulate their emotions.  
Offer flexible appointment options: Make it easy for clients to get help by offering flexible appointment hours to accommodate busy lives and schedules. 
Use technology: Online therapy sessions on a secure platform (like Talkspace) can be a convenient way to connect with patients who aren't able to get to your office due to things like mobility issues, transportation concerns, or time constraints.
Be open to changing your mindset: An open mindset lets you be more responsive to and supportive of clients' evolving needs during their therapy journey.
Stay Updated on Research & Evidence-Based Practices
Understanding how to be the best therapist means keeping a finger on the pulse of the most recent research. Offering the latest techniques and practices, that will be most beneficial for your clients, is key to being effective. Even as an experienced therapist, there's always new research to study and adopt. 
Tips for staying updated on research and evidence-based practices:
Subscribe to professional journals: Read professional journals like American Psychologist and the Journal of Clinical Psychology.
Attend conferences and workshops: Learn about emerging trends in the field by attending events like the Association for Behavioral and Cognitive Therapies Annual Convention or the Society for Psychotherapy Research Conference.
Engage in online communities: Join online communities to stay informed and participate in thought-provoking discussions with fellow therapists.
Develop Strong Boundaries
If you're focusing on how to be a successful therapist, practice establishing and enforcing healthy boundaries with your patients. Boundaries ensure you can maintain a professional bond and avoid certain ethical issues.
Tips for developing strong boundaries:
Educate yourself: Regularly review ethical guidelines from credible sources like the American Psychological Association (APA).
Maintain professionalism: Dress and speak professionally to avoid blurring the lines between personal and professional relationships.
Avoid dual relationships: Don't engage in any other type of relationship with clients outside of therapy to avoid conflicts of interest.
Create physical boundaries: Design your office space to promote safety and comfort while maintaining an appropriate distance between you and your client.
Set time limits: Establish clear start and end times for each session to avoid confusion.
"Knowing what triggers you can help you understand how to set boundaries. Creating a list of what you need to change or work with can facilitate the process."
Seek Mentorship
Mentorship can be a game-changer for your personal and professional growth as a therapist. An experienced, qualified mentor — whom you trust and feel aligned with regarding ideals and philosophy — can provide insights into different approaches, client management strategies, and ethical considerations. 
Connecting with your mentor can foster mutual trust that's helpful as you learn how to be the best therapist possible. Don't be afraid to reach out to them when you need counsel, and be willing to impart their wisdom and the knowledge you gain from them.
Tips for seeking a powerful mentor:
Connect with experienced therapists in your network or at conferences and workshops.
Join online forums or social media groups dedicated to therapy professionals.
Contact local universities for potential connections with faculty members.
Practice Self Care
You'll be the first to tell a patient — or someone you care about — that self care is an essential component of our mental health and well-being. Practicing it in your own life, though, can somehow feel challenging a lot of the time. It's still vital. 
Making sure you take care of yourself is crucial to maintaining the stamina you need to care for your patients effectively. Self-care for therapists can be critical in avoiding burnout, finding work-life balance, managing vicarious trauma and secondary traumatic stress, and building emotional resilience that'll carry you throughout your profession. 
Tips for practicing self care as a therapist:
Establish work-life balance: The key to therapist work-life balance is setting boundaries between your professional and personal lives by establishing specific work hours and engaging in hobbies or activities that bring joy and relaxation outside of work.
Make your mental health a priority: Therapists are not immune to stress or mental health challenges. Consider seeking therapy for yourself if you need help processing emotions.
Nurture social connections: Fostering relationships is essential for emotional well-being. Make time to be with those who bring you joy and positivity and connect with other therapists through online communities or social gatherings.
Prioritize physical health: A healthy body supports a healthy mind, so focus on maintaining good physical health by eating nutritiously, exercising regularly, getting enough sleep each night, and staying hydrated throughout the day.
Better Your Practice with Talkspace
Gaining insight into how to be a better therapist means constantly reflecting and improving yourself. Remember, it's not just about acquiring knowledge; it's also about knowing how to apply what you learn along the way, so you can continue to grow as a therapist who's capable of and able to provide the best possible care for your clients. 
Becoming a Talkspace therapist can be instrumental in becoming the best version of yourself. Talkspace therapists make their own schedules, have flexibility in workload and structure, and don't have to worry about marketing themselves, managing billing and administration tasks, or dealing with insurance. They also avoid the hefty start-up cost of launching a new private practice. 
Learn more about why so many mental health professionals love being Talkspace therapists. Reach out today to learn more. 
Sources:
1. About American Counseling Association. ACA(WEBusage). Accessed June 7, 2023. https://www.counseling.org/.   
2. American psychologist. American Psychological Association. Accessed June 7, 2023. https://www.apa.org/pubs/journals/amp.  
3. Conference survival guide. Society for the Advancement of Psychotherapy. Accessed June 7, 2023. https://societyforpsychotherapy.org/conference-survival-guide/.  
4. Ethical principles of psychologists and code of conduct. American Psychological Association. Accessed June 7, 2023. https://www.apa.org/ethics/code.  
Talkspace articles are written by experienced mental health-wellness contributors; they are grounded in scientific research and evidence-based practices. Articles are extensively reviewed by our team of clinical experts (therapists and psychiatrists of various specialties) to ensure content is accurate and on par with current industry standards.
Our goal at Talkspace is to provide the most up-to-date, valuable, and objective information on mental health-related topics in order to help readers make informed decisions.
Articles contain trusted third-party sources that are either directly linked to in the text or listed at the bottom to take readers directly to the source.
Source link
#Helpful #Tips #Talkspace