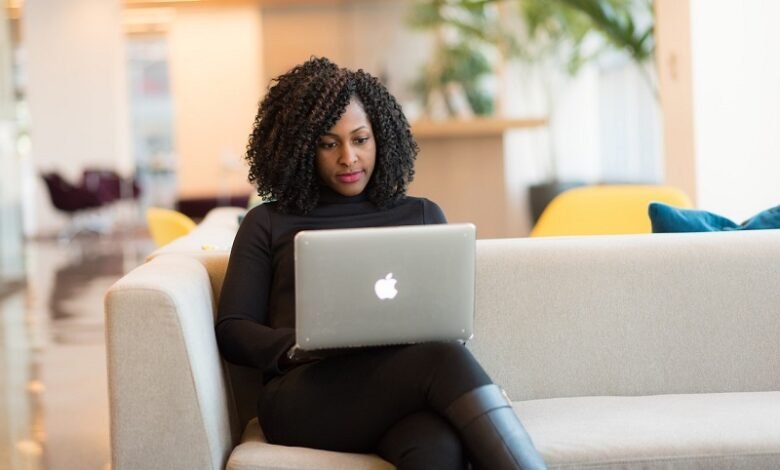 Published on: 26 Jul 2023
Understanding effective marketing for therapists is critical if you hope to establish a successful online therapy practice. With the right strategies and plan, you can reach potential clients and showcase your experience as a qualified mental health professional. In today's competitive landscape, anyone looking to grow a new or existing practice needs to fully understand the importance of marketing their services — and more than that, they need to know how to do so. 
Below are proven strategies to help you reach a larger audience and expand your practice. Read on to learn how to market yourself as a therapist.
1. List Your Practice in Online Directories
One of the most effective marketing strategies for therapists is listing your practice in reputable online therapist directories. 
Directories offer an easy way for people to find mental health help. Most allow users to filter results to search for providers quickly and easily by location, specialty, focus, type of therapy modality, gender, and more. A robust directory profile can reflect your qualifications, background, and expertise. 
Be a Talkspace Therapist
Work flexible hours as part of a supportive virtual community of care providers. Receive ongoing training and free CE credits.
Use the following tips to ensure your profile stands out:
Make it engaging: Include a professional photo and write a compelling therapist bio highlighting your experience, education, personality, and approach to therapy. This helps potential clients quickly see who you are and what you're about. 
Select relevant categories: To increase visibility, be sure to choose categories that best describe your services. For example, you might have extensive experience with cognitive behavioral therapy (CBT), addiction recovery, LGBTQIA+ therapy, or couples counseling.
Gather reviews: Encourage clients — current and, if possible, former — to leave positive reviews that can serve as social proof of your talent and ability. 
In addition to general directories, you might want to consider more specialized ones that target a population or need, like LGBTQIA+ mental health, trauma recovery, marriage concerns, or others.
2. Offer Niche Services
Therapists who specialize in niche services have a unique chance to stand out. If you cater to a certain population or have specialized expertise, you should make that known to prospective clients. 
Promote niche therapy services by:
Identifying what sets you apart: Highlight your education, experience, and passion.
Creating content: Showcase, share, and promote your expertise with blog posts, articles, webinars, emails, newsletters, and social media content.
Promoting yourself in multiple ways: Highlight any niche services on your website and across your social media bios, in online directories, and in offline marketing materials, like business cards or brochures.
Tailoring your practice around niche services means you can effectively treat those needing highly-specialized care. 
3. Provide Free Consultations
Free consultations are one of the more effective marketing strategies for therapists looking to attract new clients. Offering no-risk opportunities to meet can help establish trust as potential clients decide if you're a good fit for their needs.
To get the most out of consultations, you should:
Prepare: Develop a structured approach to sessions so you can easily gather information to assess the client's needs.
Promote the opportunity: Mention that you offer consultations on your website, social media profiles, and in any other marketing materials you have. Be sure to clarify how long your consultation session is so potential clients aren't confused. Typically, free consultations will be around 15 minutes.
Create a welcoming environment: Ensure consultations happen in a comfortable setting where clients feel at ease discussing their issues. 
Ensure online sessions are smooth: If you're doing an online consultation, your background should be professional and private, your equipment should be high quality, and you should have a strong internet connection for a solid, seamless exchange.  
Offering a free consultation gives you the opportunity to show your skills as a therapist. Consultations can increase the likelihood that you'll be able to convert potential clients into long-term ones. Be sure to follow up after each session to offer additional resources or help someone schedule future appointments.
4. Strengthen Your Social Media Presence
Don't skip on using social media in your digital marketing strategy. Maintaining a strong, active social media presence is an integral part of marketing for therapists. You can build trust and become known as an expert when you consistently engage with followers on platforms like Facebook, Twitter, and LinkedIn. Some therapists even find TikTok to be a great place to share their knowledge. Choose a social media platform to strengthen your online presence or leverage all of them. You might even find that social media is a great way to discover resources and communities that help you grow your practice.
Social media marketing strategies for therapists might include:
Creating valuable content: Share informative articles, tips, and resources related to mental health that you believe will resonate with your target audience.
Engaging with followers: Respond to comments and messages promptly to show that you care about their concerns. This is one of the best ways to reach a potential client and leave a positive lasting impression. 
Promoting your services: Use your social media accounts to show your therapy services. Highlight the benefits of online therapy sessions by sharing testimonials or success stories from satisfied clients.
Cross-promoting on multiple platforms: Reach a wider audience by being active on multiple social networks — not everyone who's on Facebook will be on LinkedIn.
"A strong social media presence not only highlights who you are as a therapist, but it is an opportunity to provide invaluable mental health information to the public. You have the ability to share what you are passionate about in mental wellness while also increasing awareness of the services you provide."
For more tips, check out our guide to social media for therapists.
5. Improve Your Online Visibility Through SEO
Search Engine Optimization (SEO) is essential to online marketing for therapists and other mental health professionals. When done well, SEO for therapists can improve online visibility with higher search results that are more likely to attract potential clients to your website. 
To enhance your site's SEO, use the following proven strategies:
Incorporate keywords: One of the most effective parts of an SEO strategy is incorporating valuable keywords. Use tools like Google Keyword Planner to determine what keywords people search for. Then, incorporate those keywords — naturally — into your website content.
Create high-quality content: Publish informative articles, blog posts, eBooks, whitepapers, studies, and other digital marketing content on mental health topics to demonstrate your expertise. High-quality content helps you rank higher in search engine results and become known as a thought leader in your field.
Earn backlinks: Reach out to reputable websites within the mental health community and see if they offer guest posting opportunities or collaborations that'll result in valuable backlinks pointing towards your site.
6. Invest in Paid Advertising
Investing in paid advertising can be a game-changer for therapists. From Google Ads to Facebook and Instagram, paid advertising can be an excellent way to expand your practice.
Google Ads
Google Ads lets you target specific keywords so your ad will appear when potential clients search for those terms. This targeted approach increases the likelihood that the right people will find your services.
Social media advertising
Your content doesn't only have to be organic. Platforms today have powerful targeting options that can be based on user demographics and interests, making it incredibly easy for you to reach your ideal audience. For example, Facebook advertising enables you to create custom audiences tailored to people seeking mental health support. The Meta Ad platform makes it easy for you to use multiple platforms by simultaneously placing ads on Facebook and Instagram. 
Paid advertising requires an initial investment, but if you do it well, it can pay off by driving traffic and generating leads for your practice.
7. Develop a Strong Referral System
Building a robust therapy referral system is imperative if you hope to grow your practice. Start by nurturing relationships with other professionals in the mental health field, like psychologists, psychiatrists, and social workers, who can refer potential clients to you.
Ways to upkeep a referral system:
Create an informative brochure: Design a professional brochure highlighting your services and contact information. Distribute the brochures to colleagues and others who might refer your services to potential clients.
Offer reciprocal referrals: The referral process goes both ways — be willing to suggest a referral if a client's needs align better with another practitioner's specialty. Not only does this foster goodwill, but it also encourages others to return the favor.
Maintain regular communication: Keep in touch with your referral network through emails or phone calls so you can update them on any practice changes and share relevant industry news.
In addition to professional connections, don't hesitate to ask clients you've worked with to recommend you to friends and family or on websites or social media platforms.  
"Maintaining your networks within the mental health field while also developing relationships with other referral sources can make a significant impact in growing and maintaining a practice. For example, developing a relationship with a referring psychiatrist or an ob/gyn if you work with fertility issues or a school guidance counselor if you work with teens can create ongoing opportunities for referrals over time." 
8. Start Networking 
Building a solid professional network is a crucial part of marketing yourself. Connecting with other professionals in the mental health field offers several benefits — from exchanging referrals to learning about new opportunities and more.
Find networking opportunities by:
Attending conferences: Participate in local and national mental health conferences, like the American Psychological Association's APA 2023, where you'll meet like-minded professionals and stay up to date on the most recent research, industry trends, and care techniques.
Joining professional associations: Become a member of organizations like the American Psychological Association (APA) or the National Association of Social Workers. Associations give you access to advanced networking opportunities, industry resources, and even help from fellow mental health professionals.
Leveraging social media: Engage with other therapists on platforms like LinkedIn or Twitter by sharing valuable content, commenting on posts, or joining discussion groups.
In addition to these networking ideas, you can start collaborating with other healthcare providers in your area who might be willing to refer clients to your practice. Establishing and nurturing relationships with primary care physicians or specialists can result in mutually beneficial partnerships that let both of you better serve your patients' needs.
Grow Your Practice with Talkspace
Making the decision to expand your therapy practice can be intimidating, but increasing your client roster is possible, especially when you know how to use the right marketing strategies. Talkspace connects you to a large client base seeking mental health support.
When you become a Talkspace provider, you'll have access to:
A user-friendly platform: Talkspace's easy-to-use interface ensures seamless communication between you and clients through secure messaging and video sessions.
Billing support and no overhead: With integrated billing features, the challenging parts of running a practice — like managing payments and billing insurance — become a non-issue, so you can concentrate on what matters most, helping others heal.
Increased pay: Talkspace therapists earn a competitive pay compared to many of their competitors.
Flexibility and improved work-life balance: Enjoy a schedule that works for you, enhancing your work-life balance and reducing stress. 
Continuing education credits: Take advantage of our continuing education opportunities, including free Continued Education Credits, to enhance your skills and stay up-to-date with best practices in the field.
Incorporating the marketing strategies for therapists discussed here can help you maintain a successful online therapy practice. Join Talkspace to take your practice to the next level.
Sources:
Talkspace articles are written by experienced mental health-wellness contributors; they are grounded in scientific research and evidence-based practices. Articles are extensively reviewed by our team of clinical experts (therapists and psychiatrists of various specialties) to ensure content is accurate and on par with current industry standards.
Our goal at Talkspace is to provide the most up-to-date, valuable, and objective information on mental health-related topics in order to help readers make informed decisions.
Articles contain trusted third-party sources that are either directly linked to in the text or listed at the bottom to take readers directly to the source.
Talkspace mental health services
Convenient and secure online therapy from the comfort of your home
Psychiatric treatment from a licensed prescriber
Relationship-centered therapy that connects you and your partner
Specialized online therapy for ages 13-17
Source link
#Effective #Strategies #Talkspace