News
7 Health Symptoms Directly Linked to 'Long COVID'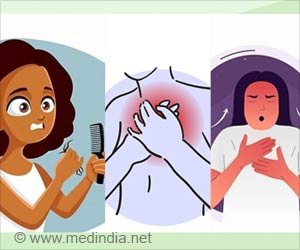 To develop their findings, the team reviewed data from electronic medical records containing de-identified information for medical research purposes. After examining data from a total of 52,461 patients at 122 healthcare facilities across the United States, the researchers selected the top 47 most commonly reported health symptoms from long COVID to examine for this study.
Then, the researchers looked for any comparisons in the reported health symptoms — many of which were also shared by other viral respiratory infections among people in three different subgroups. The first group consisted of people diagnosed with COVID-19 who did not have any common viral respiratory infections like influenza or pneumonia. The next group had people with common viral respiratory infections who did not have COVID-19. The final group included people who did not have COVID-19 or any other common viral respiratory infections.
"Despite an overwhelming number of long COVID symptoms previously reported by other studies, we only found a few symptoms specifically related to an infection from SARS-CoV-2, the virus that causes COVID-19. Before we examined the data, I thought we would find an ample amount of the symptoms to be specifically associated with long COVID, but that wasn't the case," said Chi-Ren Shyu, director of the MU Institute for Data Science and Informatics and the corresponding author of the study.

Advertisement



Researchers said the results could benefit ongoing efforts by fellow researchers to study various impacts of COVID-19.
Researchers will now be able to better understand how COVID may mutate or evolve by creating new connections that we may not have known about before. "Going forward we can use electronic medical records to quickly detect subgroups of patients who may have these long-term health conditions," Shyu said.
Adnan Qureshi, a professor of neurology in the MU School of Medicine, doctor of neurology with MU Health Care and co-author of the study, said that the findings will provide health care providers with much-needed information about what to ask and look for when visiting a patient who has symptoms of long COVID.
Qureshi said the study's results could also benefit researchers examining other aspects of COVID-19, such as the impact of the virus on the brain or the immune system. He said the concept of long COVID was developed after clinicians started noticing a group of people who were dubbed "survivors" of COVID-19 were "not necessarily normal anymore."

Effect of Long COVID on People
"The survivors still have symptoms that are at times disabling and preventing them from going back to work or the activities of their daily life," Qureshi said. "This is not because the COVID-19 infection is still active, but instead the infection has caused long-term consequences, or sequelae, in the form of a post-COVID syndrome that could persist for months or even years. Our research was able to identify long-term sequelae that are distinctive to COVID-19 and separate the post-COVID syndrome from other post-viral syndromes."
Source: Medindia
Source link
#Health #Symptoms #Linked #Long #COVID