Pharma News
What pharma can teach biotech about the life cycle management of a drug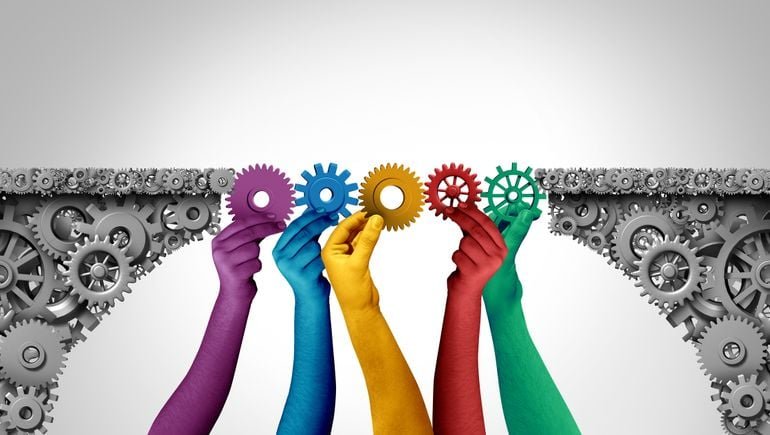 Dr. Stephen Dale is the chief medical officer and head of R&D, and Kathleen Ford is chief operating officer at Kura Oncology. Views are the authors' own.
Within the biopharma industry, global product teams (GPTs) are the core of drug development, life cycle management and the driving force to improve patients' lives.
While the GPT model is widely used by large and smaller pharma companies, it is less common among biotechs. Still, Kura Oncology decided to take the unusual step of establishing its first GPTs in April 2021.
Here's a look at why we adopted this model and the benefits it yielded in the hope that other companies will be encouraged by our experience.
GPT structure, function and empowerment
A GPT is formed at candidate selection and comprises a cross-functional team of leaders from R&D, commercial, CMC and regulatory within a company. A GPT is responsible for establishing, driving and executing a global strategy for a single asset across its entire life cycle — from early clinical development to late-stage pivotal studies, then through commercial launch and market access, and finally into post-marketing commitments, asset growth and patent expiration.
Dedicated GPTs have the advantage of ensuring end-to-end accountability and continuity throughout the program's life cycle, avoiding multiple handovers from one department to the next — where ideas, reasoning behind major decisions and deliverables could easily fall through the cracks.
Kura's GPTs operate somewhat differently: They are empowered to act in a largely autonomous manner. With clear guardrails and decision escalation and endorsement by our senior leadership team (SLT), our GPTs are free from day-to-day micromanagement and are encouraged to take calculated risks, allowing for greater time savings. GPTs and the senior leadership team also interface regularly to discuss challenges and promote the programs' successes.
Additionally, the GPT is supported by multidisciplinary sub-teams, which drive department-level strategies that feed into the overall program, and GPT membership adjusts as the program proceeds over time. Cross-functional team input is crucial to success; however, understanding there will be disagreements, the mantra of the GPTs is: We are one team with one voice. Once a decision has been made, we own it.​
Why and how we established GPTs
We decided to set up GPTs because, as chief medical officer and head of R&D and chief operating officer, we saw an opportunity to improve the performance and management of our assets by shifting from a siloed and functionally-led organization to one that is program-led across various functions.The GPT paradigm allowed us to have a single team of leaders working together collaboratively and accountably for asset strategy and execution.
As with all change, the introduction of the GPT model created some internal pushback. Some people believed GPTs were a "Big Pharma" model that could not work at a biotech; others disliked the model because it differed from how we had previously operated. Yet, we kept thinking that what had brought us to that point — including the successful nomination of a phase 1 candidate — would not necessarily move us closer to our ultimate goal — obtaining approval for a first-in-class or best-in-class drug. We believed GPTs were critical to our future successes as a company and it was time to change.
To mitigate pushback, we knew involvement of Kura's senior leadership team to implement the GPT model, especially their buy-in ahead of the rollout, would ensure this new way of working was fit-for-purpose and well-aligned with our company's culture. It also required a shift in the mindset of our leadership team to put full trust in our cross-functional GPTs to make recommendations and decisions on program strategy and execution.
We were pleasantly surprised at how smoothly the cross-functional collaborations among GPT members proceeded from the outset. The GPTs were proactive and accountable and engaged our senior leadership team and external stakeholders appropriately. However, our compensation and recognition systems, which were originally established to reward an individual's performance, needed to change as well to reflect this new way of working. We implemented systems to reward individuals for their contributions to the collective performance of the team, thereby promoting awareness that successful drug development relies on creating partnerships among team members — not just one person or function.
A model for success
Key factors in the success of the GPT model include the empowerment of our GPTs, as mentioned above, and an understanding among team members of their roles and responsibilities. For example, our GPTs now proactively identify RACI — who is responsible, accountable, consulted and informed — for specific GPT and sub-team deliverables. They also obtain endorsement for the RACI from the senior leadership team.
The model has also been successful because we identify and define incremental milestones for each objective of the overall program through our comprehensive and multidisciplinary target product profiles (TPPs) and integrated development plans (IDPs). These plans ensure strategic alignment within a GPT and provide clear direction that positions the team for success across functions, indications and geographies.
---
This new way of working optimizes productivity and protects the time of our subject matter experts.
---
Kura has seen clear benefits since implementing the GPT model, which has enabled us to holistically assess and leverage the science and data to differentiate our assets compared to the competition. As an early adopter of the FDA's Project Optimus initiative, we were one of the first biopharmas to formally agree on a recommended phase 2 dose (RP2D) in our KOMET-001 trial. GPTs are positioned to strategize across disciplines and throughout the entire life cycle of the asset, ensuring a broader viewpoint and cross-fertilization of ideas and data.
A process of continuous improvement
Kura is now entering its third year with the GPT model, and we continue to learn from experience and evolve our strategy. We have implemented two annual surveys of GPT members and the SLT to assess what is working well and what could be done differently to improve our GPTs. Trust and respect were highly ranked and rated, demonstrating that our GPTs have been built on a solid foundation.
These surveys also helped us identify areas where we can improve or do things differently, including focusing on potential areas of conflict within the GPTs. This new GPT and sub-team approach allows us to leverage experts to ensure the right people are involved at the right time for the right topic​ to improve decision-making, communication and time management. This new way of working optimizes productivity and protects the time of our subject matter experts.
We have also followed up the GPT surveys with a decision-making session involving all GPTs. This yielded a practical, aligned construct that ensures each GPT discussion around a decision is framed, and allows for dialog and debate, with the ultimate goal to reach a cross-functionally agreed upon decision. This framework encourages Kura's GPTs to reach decisions in a more uniform way, including aligning and communicating to our key stakeholders across our programs. We plan to continue the annual surveys to ensure alignment and integration among GPTs, their sub-teams, and senior leadership, and look for additional areas for improvement.
Based on Kura's experience with the implementation and acceptance of the GPT model, we envision this practice could benefit all biotechs. The cross-functional, collaborative and empowered GPTs we have established ensure that our asset strategies link together our science, medical needs and business goals to support the development of potential best-in-class targeted oncology drugs to those who most need it, our patients.
Source link
#pharma #teach #biotech #life #cycle #management #drug