News
Wearables Get Smarter for Shaping the Future of Fitness and Wellness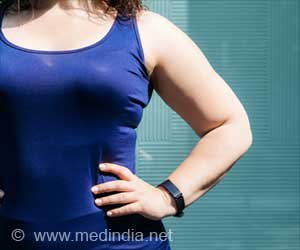 These devices utilize advanced sensors to measure heart rate, sleep patterns, calories, and even stress levels. This enables them to provide users with valuable insights into their overall health and assist them in making informed decisions about personalized fitness routines.
The notable recent advancement in wearable technology is the integration of coaching and personalized feedback. Many wearable devices have built-in coaching feature that provides real-time guidance during workouts, helping users to optimize their workout routine and prevent injuries (
).
These coaching features use data collected by the device to offer personalized recommendations tailored to individual fitness goals and performance levels.

Advertisement



Wearable devices have also become more versatile and stylish by integrating fashion-forward designs and interchangeable bands. This feature caters to diverse preferences and lifestyles. So, people can incorporate wearable technology into their routine attire, making fitness tracking and wellness monitoring a part of their lifestyle.
Emerging Benefits of Advanced Wearable Technology in Healthcare
The capabilities of wearable technology have been enhanced further using artificial intelligence (AI) and machine learning algorithms. These systems analyze the vast amount of data collected by wearable devices, identify patterns, and provide actionable insights.
Moreover, wearable technology is extending its reach beyond individual fitness tracking to tele-health services. The wearable technology data is being utilized in healthcare settings to monitor patients remotely to facilitate preventive care (3✔ ✔Trusted Source
The Impact of Wearable Technologies in Health Research: Scoping Review
Go to source).
Wearable devices can also transmit real-time data to healthcare providers, enabling timely interventions, early detection of health issues, and improved patient outcomes. These advancements have revolutionized the fitness and wellness landscape, empowering individuals to take control of their health and well-being.
Therefore, wearable devices are driving a paradigm shift towards proactive self-care through comprehensive fitness monitoring, personalized coaching, stylish designs, and AI algorithm integration. With wearable technology's advancements both individuals and healthcare providers are likely to experience growth soon.
References :
Wearable activity trackers-advanced technology or advanced marketing? –

(https://link.springer.com/article/10.1007/s00421-022-04951-1)

Digital Health: Tracking Physiomes and Activity Using Wearable Biosensors Reveals Useful Health-Related Information –

(https://journals.plos.org/plosbiology/article?id=10.1371/journal.pbio.2001402)

The Impact of Wearable Technologies in Health Research: Scoping Review –

(https://mhealth.jmir.org/2022/1/e34384)
Source: Medindia
Source link
#Wearables #Smarter #Shaping #Future #Fitness #Wellness