News
US Drug Company Recalls Children's Cough Syrup in Fear of Overdose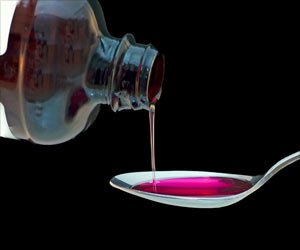 The company has asked people to throw away the dosage cup as it could potentially lead to overdose. The medications are sold at nine major stores under different brand names like CVS, Dollar General and Rite Aid across the country and the US Food and Drug Administration (FDA) is aware of the recall.
Perrigo's Chairman and CEO Joseph C. Papa said, "There have been no reports of adverse events to Perrigo as a result of the incorrect dosage markings. Perrigo is taking this action to maintain the highest possible product quality standards for our retail customers and consumers. We are taking this action because it is the right thing to do."
Advertisement



The company also warned parents about the possible side effects of an overdose of Guaifenesin DM. It includes hyperexcitability, rapid eye movements, changes in muscle reflexes, ataxia, dystonia, hallucinations, stupor and coma. Other effects have included nausea, vomiting, tachycardia, irregular heartbeat, seizures, respiratory depression, and death.
Source: Medindia
Source link
#Drug #Company #Recalls #Childrens #Cough #Syrup #Fear #Overdose