News
The Untold Story of Nitrates and Nitrites and Their Relationship to Diabetes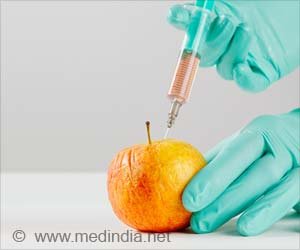 Nitrites and nitrates are naturally occurring in water and soil and are widely consumed through drinking water and nutritional sources. They are also utilized as food additives to extend the shelf life of foods.
Inorganic nitrates (NO3-) and nitrites (NO2-) are widely regarded as potentially dangerous elements in our food and drinking water. According to WHO guidelines, upper limits for nitrate and nitrite are 50 mg/L and 3 mg/L, respectively, and the sum of the ratios of the concentration of each to its guideline value should not exceed 1 (2✔ ✔Trusted Source
When does nitrate become a risk for humans?
Go to source
).

Advertisement



Some public health officials have pushed for the restriction of nitrites and nitrates as food additives. However, the effect of dietary nitrites and nitrates on metabolic dysfunction and type 2 diabetes in people remains unknown.
Researchers examined data from 104,168 adults in the prospective cohort NutriNet-Sant to investigate the connection between dietary exposure to nitrites and nitrates and type 2 diabetes risk.
The NutriNet-Sant study began in 2009 as a web-based cohort study. Participants aged fifteen and up voluntarily participate and self-report their medical history, sociodemographic information, nutrition, lifestyle, and major health updates.
The researchers used detailed nitrite and nitrate exposure data gathered from multiple databases and sources to analyze self-reported food information with health outcomes.


The Link Between Nitrites and Type-2-Diabetes
Participants in the NutriNet-Sant cohort who reported a higher intake of nitrites overall and specifically from food additives and non-additives had a higher risk of developing type 2 diabetes, according to the researchers.
There was no link found between nitrates and type 2 diabetes risk, and the data did not support any possible benefits of dietary nitrites or nitrates in terms of type 2 diabetes prevention.
The study has significant limitations, and more research is needed to corroborate the findings. Because of the underlying biological challenges, the researchers were unable to confirm specific nitrite or nitrate exposure using biomarkers.
Furthermore, the cohort's demographics and behaviors may not be generalizable to the rest of the population; the cohort contained a higher proportion of younger people, mostly women, who demonstrated better behaviors. As a result of the study's observational methodology, residual confounding may have influenced the results.
"These results give a fresh piece of data in the context of current discussions surrounding the need for the food sector to reduce the use of nitrite compounds in processed meats and could support the need for improved regulation of soil contamination by fertilizers," the authors write.
Meanwhile, various public health authorities throughout the world have already advised individuals to minimize their consumption of goods containing problematic chemicals such as sodium nitrite.
"This is the first large-scale cohort study to demonstrate a direct relationship between additive-derived nitrites and type 2 diabetes risk," Srour and Touvier said. "It also supports previously proposed links between total dietary nitrites and T2D risk."
References :
Dietary exposure to nitrites and nitrates in association with type 2 diabetes risk: Results from the NutriNet-Sant population-based cohort study –

(https://journals.plos.org/plosmedicine/article?id=10.1371/journal.pmed.1004149)

When does nitrate become a risk for humans? –

(https://pubmed.ncbi.nlm.nih.gov/18268290/)
Source: Medindia
Source link
#Untold #Story #Nitrates #Nitrites #Relationship #Diabetes