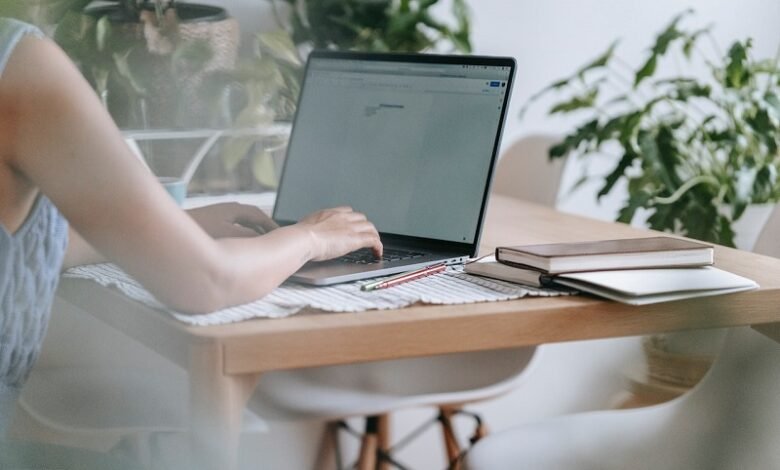 Published on: 26 Jul 2023
Search Engine Optimization (SEO) is a powerful digital marketing strategy that, when done properly, can increase a website's rankings in search engine results (rank is where a site lands on the search results page after someone does a Google search). SEO isn't a difficult concept to understand, but there is much to learn about how to do it effectively.
Understanding SEO for therapists is essential to building a successful in-person or online therapy practice. You should know how to use the best Search Engine Optimization (SEO) practices to maximize your reach and grow your client base. Keep in mind — there are no shortcuts to SEO. It's a holistic, yet technical, effort with many moving parts. Search engines look for all the pieces to work together to create a total digital presence. Ultimately, implementing good SEO practices can be extremely effective as part of a digital marketing strategy.
If you have a website for your therapy practice, keep reading to learn about the different aspects of SEO you should master so your site will rank at the top of the search results page.
Identifying the Right Keywords for Therapists
You don't necessarily have to be an SEO expert to utilize this practice. The most important part is understanding how an SEO strategy works and how it can benefit your therapy practice. The foundation of any successful SEO campaign starts with effective keyword research. Identifying relevant keywords related to your services allows you to optimize your website content and improve where you rank in the search engine results pages (SERPs) so more potential clients can find you. 
Be a Talkspace Therapist
Work flexible hours as part of a supportive virtual community of care providers. Receive ongoing training and free CE credits.
Tips and tools to find the right SEO keywords for therapists:
Google Keyword Planner: This free tool from Google helps you discover popular keywords related to mental health and therapy.
Analyze competitor websites: Look at other therapy websites in your niche or area, identify any targeted keywords, and then use them in your own strategy.
Use long-tail keywords: Focus on longer phrases with lower competition and higher conversion rates, like "online couples counseling" vs. just "counseling."
Consider local variations: If you offer services in a particular region or city, use location-specific terms like "Los Angeles online therapist" or "New York City teletherapy" (where they sound natural, don't add a keyword if it doesn't sound like something someone would say/write). 
Strengthening On-Page SEO for Your Therapist Website
Optimizing your on-page SEO is essential if you want to improve your search engine rankings and attract clients. There are several key elements you should focus on when it comes to on-page SEO.
Title tags
Title tags are quick snippets of text describing a webpage's content. You want concise, keyword-rich title tags, for example: "Couples Therapy | Online Counseling Services – [Your Practice Name]."
Meta descriptions
A well-written meta description can encourage potential clients to click through to your website. It is the text that appears underneath the blue title tag for a web listing. Include a brief overview of your services and incorporate target keywords like "online therapy" or "telehealth counseling." Yoast provides helpful tips for writing effective meta descriptions.
Header tags (H1, H2, H3)
H1: Use one H1 tag per webpage to clearly state the page's main topic — use keywords in your H1.
H2: Break up sections on a page with informative subheadings using H2 tags.
H3: H3 tags can be used for further subsections within each H2 section.
Content optimization
"Optimizing content" is just a fancy way of saying you should naturally incorporate relevant keywords throughout your copy — without overstuffing them. 
The main goal of your content should always be to provide valuable information that answers questions or addresses concerns users may have about your mental health treatment options. 
Improving Local SEO for Therapists
Local SEO for therapists is exactly what it sounds like — search engine optimization that considers locale when returning search results to users. In short, it helps potential clients in your area find you when searching online. 
If you practice in-person therapy, you should focus on local SEO by optimizing your website and business listings to include location-based information. 
Tips to improve local SEO
Create a Google My Business profile: Claim and optimize your Google My Business listing to appear in the local pack (top 3 results) on Google Maps. Look into other local directories to ensure you're listed in as many online places as possible. 
NAP consistency: Ensure that your Name, Address, and Phone Number (NAP) are consistent across all online directories like Yelp or Yellow Pages.  
Add location-specific keywords: Incorporate relevant geographical terms into title tags, meta descriptions, header tags, and content as a signal to search engines about the areas you serve.  
Solicit reviews: Encourage satisfied clients to leave positive reviews on platforms like Google, Facebook, or Trustpilot. High-quality reviews help build trust and contribute positively toward rankings.
Create localized content: Develop blog posts or other resources that specifically target the needs of people living in your area. For example, a post titled "Top Mental Health Provider in [City]" can help drive local traffic to your site.
Creating Valuable Content for Your Target Audience
As a therapist, you have a unique opportunity to share your expertise and knowledge through various types of valuable and engaging content. 
Blog posts: Write informative articles on mental health topics. For example, one blog post might discuss coping strategies for anxiety, or tips for managing stress during difficult times. Another can incorporate your use of specific therapy modalities like CBT or DBT. Be sure to include internal links in your content to lead users deeper into other related content on your website. This can be an effective way to reach a potential client as they start learning more about your practice and the therapy services you provide. 
Videos: Create video content discussing mental health issues and offering helpful advice. Videos are highly engaging and can be shared across social media platforms like YouTube or Facebook, increasing visibility for your therapy services. You can leverage best practices for social media for therapists for further exposure.
E-books or guides: Offer free downloadable resources covering important mental health subjects in-depth, giving potential clients a taste of what they can expect from working with you.
Guest posts: Guest posting on reputable websites within the mental health industry helps you build authority. It also allows you to include valuable backlinks pointing to your site. Publishing guest posts from respected mental health professionals and organizations on your site can draw traffic too. 
To ensure you get the most SEO benefits from your high-quality content, strategically use relevant keywords you identified during your keyword research. You also want to focus on readability and value for users. By incorporating relevant keywords, you can boost your therapy website's or blog's ranking on Google search result pages.  
"The recent pandemic increased the demand for professional mental health services. Many potential clients have turned to search engines such as Google to discover the most appropriate mental health practitioner for their needs. People browse the Internet looking to discover high-quality, professional, and relevant sites that are simple and easy to maneuver and also produce the content they are searching for. By consistently creating and updating content that resonates with the target audience, those results can strengthen your online presence and make you a go-to resource in the field of therapy."
Tightening Up Your Technical SEO
Technical SEO is crucial if you want your website to perform well in search engine rankings. By optimizing things like site speed, mobile-friendliness, and site architecture, you can provide a top-notch user experience and keep Google and other search engines happy.
Site speed
Search engines prioritize websites with fast loading times. Use tools like Google PageSpeed Insights or GTmetrix to enhance your site's performance. These tools offer recommendations on optimizing your website for shorter load times.
Responsive design for mobile-friendliness
A responsive design ensures your website loads and looks great on all devices. Use Google's Mobile-Friendly Test tool to check if your site will work well for mobile users.
Site architecture and URL structure
Focusing on the site architecture and URL structure across your site is important. Make sure your site:
Has a clear and logical navigation menu so visitors can find relevant information easily
Categorizes content into distinct sections — for example, services offered, about us, blog or resources, contact page)
Uses URLs that are short but have descriptive keywords in them (when possible)
Has a clean sitemap — submit it regularly through Google Search Console or Bing Webmaster Tools
Keep in mind that technical SEO is a crucial element of a holistic strategy. If you don't optimize the technical aspects of your website, the other strategies you employ may not be successful.
Building an Off-Page SEO Strategy
Off-page SEO (link building) is vital to improving your search engine rankings. High-quality backlinks are valuable because search engines view them as indicators of a site's authority and credibility. 
Try contacting other mental health professionals or counseling services to exchange links. Don't forget to include internal links in your copy (links that go to other helpful pieces of content or pages on your site) to enhance user experience, keep visitors engaged, and ensure Google and other search engines see your site as a knowledgeable resource.  
Ways you can develop an effective off-page SEO strategy include:
Guest blogging: Reach out to reputable mental health blogs or websites and offer to write informative articles on therapy-related topics. Make sure you include a link to your site within the author bio or content of the blog post itself.
Social media presence: Create and monitor your profiles on popular social media platforms like Facebook, Twitter, LinkedIn, and Instagram. Share valuable content regularly and engage with users. Be sure to include a therapist bio alongside your social media accounts so potential clients know your services, your background and experience, etc. 
Niche directories: Submit your website information to niche-specific directories that cater exclusively to mental health.
Influencer outreach: Contact influencers within the mental health community who might be willing to share your content with their audience. This can help increase exposure and earn you powerful and valuable backlinks.
Grow Visibility for Your Online Practice with Talkspace
In today's digital world, growing your online presence is critical if you want to reach potential clients. A Talkspace survey of nearly 4,000 respondents found that doing a Google search is the 3rd most popular way people find therapists (behind asking an insurance company director or searching an online platform) — so where you rank in search results is important. How well you tackle SEO will play a big role in that.
Partnering with Talkspace offers benefits like increased visibility, enhanced marketing, and access to a broader audience. 
How can Talkspace help you grow? 
You're joining a reputable platform: As an established telehealth provider leading the behavioral health research industry, Talkspace has credibility and trustworthiness. The platform has published over 20 studies, received 3 NIH grants, and has 25 prestigious research partners — including the esteemed Columbia University and Mount Sinai. 
Leverage their marketing efforts: Being part of the Talkspace network means benefiting from their SEO efforts, social media presence, and other types of marketing for therapists.
Ease of use: With features like secure video conferencing, messaging options, and appointment scheduling tools built into the platform, therapists and clients enjoy a seamless experience during online therapy sessions.
Optimizing your website for search engines takes time, but it's worth the investment. Join Talkspace today to increase your visibility among potential clients.
Sources:
Talkspace articles are written by experienced mental health-wellness contributors; they are grounded in scientific research and evidence-based practices. Articles are extensively reviewed by our team of clinical experts (therapists and psychiatrists of various specialties) to ensure content is accurate and on par with current industry standards.
Our goal at Talkspace is to provide the most up-to-date, valuable, and objective information on mental health-related topics in order to help readers make informed decisions.
Articles contain trusted third-party sources that are either directly linked to in the text or listed at the bottom to take readers directly to the source.
Talkspace mental health services
Convenient and secure online therapy from the comfort of your home
Psychiatric treatment from a licensed prescriber
Relationship-centered therapy that connects you and your partner
Specialized online therapy for ages 13-17
Source link
#Ultimate #Guide #Talkspace