News
The New Star Ingredient in Your Skincare Regime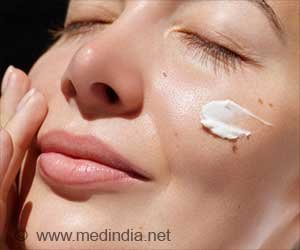 Aside from its hydrating properties, ectoin is also celebrated for its potent anti-inflammatory capabilities. It effectively addresses various skin conditions associated with inflammation, such as
, atopic dermatitis, psoriasis, rashes caused by bacteria or fungus, and redness resulting from the overuse of acidic products, peels, and serums.
Additionally, ectoin acts as a protective shield against environmental stressors like pollution, dry air, humidity, and UVA/UVB radiation, which can irritate the skin.

Advertisement



Studies have shown that topical formulations containing ectoin significantly improve skin dryness, pruritus, and dermatitis in patients with atopic dermatitis, even in infants and children. Furthermore, ectoin has demonstrated depigmenting and anti-melanogenic effects, making it effective in combating hyperpigmentation by inhibiting the enzyme tyrosinase responsible for melanin production (
1✔

✔

Trusted Source


Topical Ectoine Application in Children and Adults to Treat Inflammatory Diseases Associated with an Impaired Skin Barrier: A Systematic Review

Go to source
).
Ectoin Against Aging Stress
The benefits of ectoin extend to its anti-aging properties as well. Research indicates that it increases the activity of antioxidant enzymes and nonenzymatic antioxidants in the body, protecting against oxidative stress that contributes to aging. By preserving proteins and cell membranes in the skin, ectoin helps maintain skin elasticity, preventing sagginess and fine lines.
For makeup application, ectoin works as a natural moisturizer, providing a smooth base and enhancing product performance. It ensures better makeup longevity and can be applied after cleansing and exfoliating, mixed with humectants or skin barrier-nurturing ingredients (2✔ ✔Trusted Source
Ectoin: an effective natural substance to prevent UVA-induced premature photoaging
Go to source).

Is Ectoin the Savior for Everyone's Skin?
However, while ectoin is celebrated for its numerous advantages, it may not be suitable for everyone, particularly those with sensitive or allergy-prone skin. Limited scientific research on ectoin suggests that it's best to avoid the ingredient if you have a pre-existing autoimmune condition. Additionally, ectoin may have reduced effectiveness when combined with certain skincare ingredients, such as glycolic acid, lactic acid, salicylic acid, or retinol. The long-term effects of ectoin remain largely unknown, and its higher cost compared to other skincare actives is due to its elaborate extraction process.
In conclusion, ectoin is emerging as a star ingredient in skincare, offering an array of benefits. However, it's essential to consider individual skin conditions and sensitivities before incorporating ectoin into your skincare routine. For those who can use it, it can be found in various skincare products such as face creams, gels, serums, sunscreens, and masks, and it is recommended to start with a small quantity to let the skin adapt to the new ingredient.
References :
Topical Ectoine Application in Children and Adults to Treat Inflammatory Diseases Associated with an Impaired Skin Barrier: A Systematic Review –

(https://www.ncbi.nlm.nih.gov/pmc/articles/PMC8850511/)

Ectoin: an effective natural substance to prevent UVA-induced premature photoaging –

(https://pubmed.ncbi.nlm.nih.gov/15452409/)
Source: Medindia
Source link
#Star #Ingredient #Skincare #Regime