Pharma News
"The innovation just explodes": The role of AI in accelerating biopharma R&D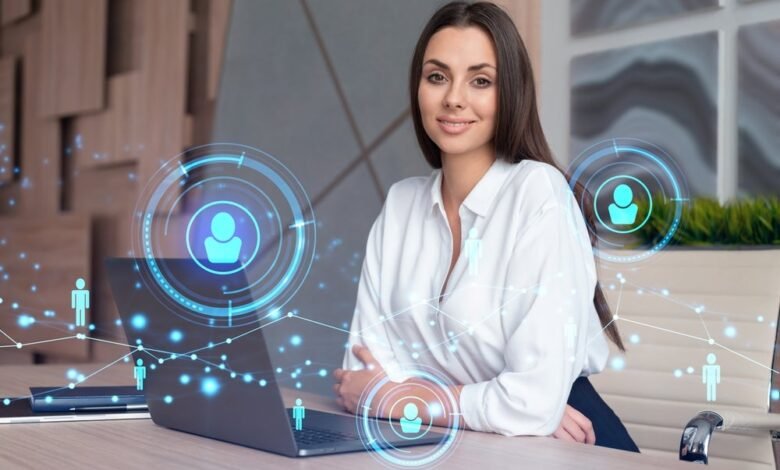 From discovering new genetic code connections to advancing surgery, companies around the world are introducing artificial intelligence (AI), machine learning (ML) and robotics into their operations.
According to recent data published in GlobalData's How Generative AI is Reimagining a New Era of Innovation and Disruption report, AI revenue across international pharma, medical and healthcare markets will reach almost $21 billion by 2025.
Generative AI applications such as OpenAI's ChatGPT have the potential to revolutionise conventional operations across industries. While traditional AI focuses on detecting patterns and predicting outcomes using existing data, generative AI goes a step further by producing human-like content with the help of Large Language Models (LLMs) and advanced ML.
Due to their ability to analyse large sets of data and simulate drug interactions, generative AI algorithms can identify potential drugs that may have been overlooked by traditional discovery. It can also help tackle the multitude of guidelines in the pharma industry to improve regulatory compliance.
Building knowledge to power AI
If successful, AI will revolutionise the pharmaceutical industry, but there is one major obstacle to overcome: data availability.
Whether it is for the discovery of novel drug compounds or designing clinical trials, AI systems need access to immense quantities of data such as the chemical composition of different molecules, research papers and patient information. This is also crucial to the accuracy and reliability of operations.
"Many organisations are interested in incorporating AI after a playful encounter with ChatGPT," says Marc Vontobel, founder and CEO of Starmind, an AI-powered knowledge management platform.
"However, they immediately run into a major problem: undocumented knowledge stored in people's heads is inaccessible by LLMs. A significant percentage of information in an organisation is undocumented, out of date or incomplete. There is an inflated expectation about what LLMs can do and many believe it can make sense of this fragmentary knowledge."
While generative AI platforms have advantages for content production, they cannot be considered credible sources of information without accurate datasets. Therefore, there is a need for efficient solutions to train systems as companies continue to scale up AI implementation across their value chains.
Vontobel asks: "How can we utilise AI without a knowledge base to feed into an LLM? Since you have most of the knowledge in people's heads, this issue can be addressed by having a good expertise directory that is updated in real-time within your organisation without having to update or feed it manually."
AI can use traces of the workflow systems used by employees involved in clinical trials or drug development, for example, to draw conclusions about the individual knowledge and expertise of everyone within the organisation.
This can open new horizons because it gives each employee access to the collective knowledge of the company without them having to know all their peers individually.
Human assistance is crucial to maximising existing data to build a reliable expertise directory within an organisation. Modern AI-powered knowledge platforms such as Starmind can help provide this synergy.
For instance, when someone raises a question in the system, AI will find the appropriate experts who are equipped to provide the answer. This interaction creates a record of knowledge in the system, and over time this documentation can be used by AI to provide better solutions.
Accelerating innovation
With a vision to deliver twice as many medical advances at half the cost, leading biotech company Roche collaborated with Starmind for a centralised knowledge platform called Neural Network. The system combines the tacit knowledge of its 100,000 employees with AI efficiency.
"We cannot hire an indefinite number of people, so we need to utilise the knowledge and expertise within our organisation," says Sebastian Hein, product manager at Roche, a global provider of in-vitro diagnostics and innovative solutions. "This platform helps us make connections that haven't happened before."
In just over a year, the company's knowledge platform experienced a 206% increase in users, saving Roche about 91,000 hours that would have been spent seeking information.
The system is integrated into the companywide search engine, Google Cloud Search (GCS), which provides Roche's employees with access to its collective tacit knowledge. Starmind's language translation feature further facilitates communication between different users.
Hein adds: "The more connections we have, the faster innovation is. With more diversity and the backgrounds that we are bringing together, the innovation just explodes."
Identifying knowledge gaps
The Starmind platform also provides a wide spot analysis function that can help companies identify any knowledge gaps. This is done by detecting questions that do not get answered or responses that receive a low rating.
"The platform shows where we lack knowledge, and we encourage our moderators on those specific topics to regularly check the unanswered questions. They then use their networks, established by working for many years in the field, to tag people. This is so that people with relevant expertise can answer them by joining the network," says Hein.
Roche and Starmind are reviewing and expanding this agile network and making it easier for the workforce to use. Upcoming features include the creation of expert profiles using employees' LinkedIn pages and an anonymous toggle option that can help to address compliance issues. 
According to Hein: "This is just the start. The sky will be the limit. I'm looking forward to the new experiments, tapping into AI and looking at how the LLM will help us find answers."
Enabling hybrid GPT
In a bid to enable companies to securely utilise generative AI, Starmind has recently launched StarGPT, a reliable ChatGPT-like AI that works with a company's own data. The latest innovation can be added to the existing Starmind expertise directory to provide companies with reliable and accurate information in a safe environment.
Large language models are prone to hallucinations since they conflate different sources of information that might be inaccurate. Most public GPT platforms learn by making use of all the information fed into the model, which can be risky for enterprises looking to safeguard internal information.
StarGPT avoids these security and data privacy vulnerabilities associated with generative AI to allow organisations to increase efficiency and utilise their collective tacit knowledge.
"The thing that has held generative AI out of enterprises, quite rightly, is security and confidentiality," says Ronan Kirby, chief customer officer at Starmind. "StarGPT is completely isolated. The prompts and questions you ask are not training a system that someone outside your organisation can see or benefit from."  
So, how does it work?
Marc Vontobel explains: "You can talk to StarGPT just like ChatGPT. Ask questions, dig deeper, ask for clarifications, and enjoy the same responsiveness. But, whenever you need further clarification, you can use StarGPT to connect you to the relevant expert to verify the information with just one click."
To learn more about the use of AI in the pharmaceutical industry, download the whitepaper below.


Source link
#innovation #explodes #role #accelerating #biopharma