Pharma News
The impact of clinical trial decentralisation on the pharma supply chain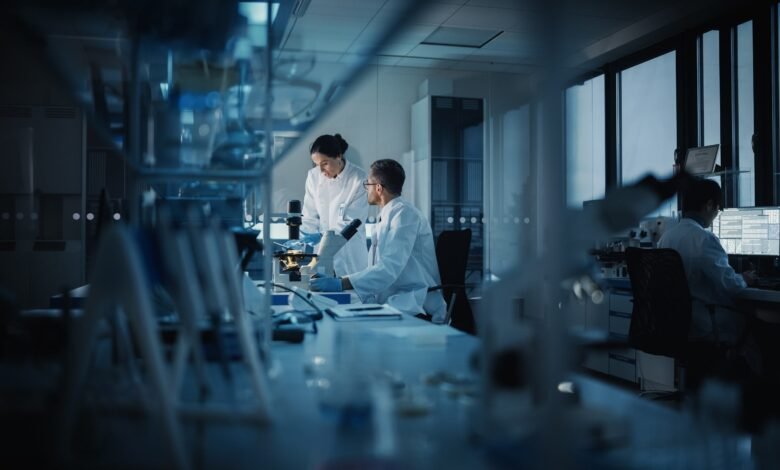 Clinical trials require precision and faultless execution for hypotheses to become therapies. For most of pharmaceutical history, this has made the potential benefits from outsourcing elements of these trials elusive. But that is changing; technological and cultural shifts mean decentralised research – where part or all of a clinical trial is conducted remotely – is on the rise. 
Uptake of mobile healthcare, wearable devices and web-based technologies meant decentralised clinical trials made up 30% of overall trials in 2021 – an increase of 9% since 2015. Virtual trials increased 50% year on year between 2020 and 2021 and evidence suggests the frontiers of the global clinical trial map are expanding. 7,000 more clinical trials take place each year in the Asia-Pacific region compared with 2012, and 1,200 more in the Middle East and Africa. Decentralisation will enable further expansion as researchers and patients connect across ever greater distances. 
The world of clinical trials is changing. Stakeholders must move quickly to ensure they understand the driving forces and are able to adapt effectively. 
Sea change 
Findings from GlobalData point to rising interest in trial decentralisation across the pharmaceutical industry. Nearly 6,000 such trials were underway at the end of Q3 2022, with hundreds more in the pipeline. 
The Covid-19 pandemic played a pivotal role in catalysing change. It proved that decentralisation was the only option due to the imperative of fast-tracking the largest clinical trial operation in history, just as travel restrictions made conducting these trials particularly challenging. But it also ramped up adoption of decentralisation by highlighting its value. The global vaccine rollout would never have taken place without the advances in visibility and control over supply chains that it necessitated. Now those advances are trickling out to expedite more therapies than ever before. 
Supply chains and the clinical researchers relying on them received another shock following Russia's invasion of Ukraine on 24th February 2022. Figures from August 2022 show that 28 foreign-sponsored, multi-country trials were disrupted by the invasion. The conflict illuminated both the capacity of sudden shocks to derail research and the increasing global interdependency of pharmaceutical operators.  
Necessity may have been the driving force behind the rise in trial decentralisation. But a survey of trial operators reveals the unique advantages of remote research; the industry is rapidly reconfiguring around it as the new norm. Improved patient access, greater patient participation, and enhanced site participation were all listed by researchers as the top benefits of decentralisation. Not a single respondent answered that there were no benefits at all. 
Technological advancement in mobile health, wearable devices and data collection will see adoption ramp up in the coming years. With the right infrastructure in place, this will drive down both waiting times and costs (McKinsey estimates supply cost savings of between 15% and 20%, equivalent to researchers getting a "free" trial with every five to seven years they run). 
Remote trials – remote possibility? 
Decentralisation remains a new concept in the pharmaceutical world. One problem with a full-scale shift towards decentralisation relates to technical hurdles. The potential cost savings identified by McKinsey assume fully implemented, fully optimised infrastructure. Yet the ability to control conditions, track shipments and process data for a trial that could be taking place on the other side of the world is challenging for most companies. They need real time visibility platforms and command centres to guarantee complete oversight of the pharma supply chain. Working with an expert partner can help with this, but firms must be prepared to make the investment.   
Furthermore, decentralisation may be better suited to some types of therapies than others. 
A GlobalData survey found that researchers judged decentralised trials to be almost twice as suitable in therapies for metabolic disorders and dermatology compared with immunology. Although innovation will make decentralisation more accessible, the benefits may not be uniform at first.  
Nevertheless, positive signals from industry suggests more decentralisation is on the way sooner rather than later. Nearly three-quarters of researchers are planning to pursue a decentralised trial within the next four years. With McKinsey findings suggesting that up to 95% of phase III trials are already using at least one element of decentralisation – think patient pre-identification online rather than a fully virtual trial environment – it is clear that the clinical trial spectrum will continue to slide towards decentralization over the coming years, even if a fully virtual landscape takes longer to come to fruition. 
Implement the right infrastructure 
As the pace of decentralisation picks up, researchers will need to run with it. The crucial role of supply chains in keeping clinical trials on the road, and the need for maximum visibility and control over those supply chains to guarantee their smooth operation, has been one of the major revelations of the past two years. Shoring these up will be a prerequisite for ushering in the age of decentralised pharmaceuticals.  
Pharmaceutical companies need real-time visibility and insights into their supply chains to ensure patients are getting the therapies they need when they need them. That requires digitalised, automated processes enabling potential problems to be anticipated and thereby averted or fixed. Controlant's real-time visibility platform and command center is already transforming vaccine distribution by meticulously tracking shipments from origin sites to vaccination hubs. Now, the same methodology is being implemented by leading pharmaceutical companies in the clinical trial space. Time, temperature, and other variables are monitored to provide total visibility, enabling comprehensive oversight and seamless planning at the click of a button. Captured information is then processed to provide historic, live, and predictive analytics data; the ability to set rules that trigger automated responses based on changes in this data keeps trials running smoothly, even when conducted across far-flung borders.  
Researchers need confidence that any hiccups with decentralisation can be ironed out and the advantages of automation expanded further. A system based on data manipulation to enable well-informed, split-second decisions right across the supply chain due to validated real-time data, gives them the reassurance they need. "Once you have the information you need for a particular process, you can start looking at what else you can use it for," explains Ada Palmadottir, vice-president of business development at Controlant. "Our customers are discovering areas where they can benefit from connecting and combining information within our system, making more automation possible too." 
The question for researchers is not if the clinical trial map will become more decentralised, but when. The quantity and quality of data they must handle to survive and thrive is changing. Choosing a partner with the experience to make sense of this data influx throughout the supply chain can smooth the transition. Download the whitepaper on this page to find out more.  


Source link
#impact #clinical #trial #decentralisation #pharma #supply #chain