News
Supreme Court of India rules on Condition of Persons Suffering from Chronic FatigueSyndrome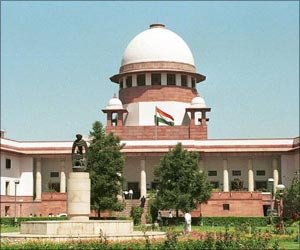 It has been stated that the Ministry of Health and Family Welfare of the Union of India launched
a digital portal for crowd funding and voluntary donations for the treatment of patients with rare
diseases.
In this backdrop, the petitioner submitted that effective mechanisms for diagnoses, assessment,
treatment and research of patients suffering from Chronic Fatigue Syndrome and other rare
diseases in India are a patient's fundamental rights enshrined in the Constitution of India as per
Article 14, 21, 39, 41 and 47.

Advertisement



The petitioner also sought directions to open up the center of excellence in all 28 states and 8
union territories of India so that it is approachable for every rare disease patient in India.
Finally, the petitioner sought for an issuance of an order directing the center to devise a
mechanism to make a wide publicity of rare disease and to educate the various stakeholders so as
to find a mechanism of permanent cure for patients suffering from the CFS and other rare
diseases in India.
Court's Order on chronic fatigue syndrome
The Court found that an expert scientific determination was necessary for the prayers raised by
the petitioner. Accordingly it held the following :
Many of the reliefs which the petitioner seeks would require an expert scientific determination
and policy decision at the appropriate level on what steps should be taken to ameliorate the
condition of persons suffering from chronic fatigue syndrome. We are of the considered view that it would be appropriate if the grievance of the petitioner is examined by the Ministry of Health and Family Welfare of the Union Government so that after due consideration by experts, a considered
decision bearing on a matter of policy and scientific expertise can be arrived at. The petitioner
would be at liberty to prepare a comprehensive representation and submit it to the Secretary in
the Ministry of Health and Family Welfare, together with a copy of this order, so that the matter
can be examined expeditiously at the appropriate level.
References:
P. SREENIVASA CHAKRAVARTHY V. UNION OF INDIA, Available at
–

https://www.livelaw.in/pdf_upload/29711202112340343order05-dec-2022-447772.pdf

Supreme Court Directs Centre To Examine Means To Improve Conditions Of Persons
Suffering From Chronic Fatigue Syndrome.https://www.livelaw.in/top-
stories/supreme-court-directs-centre-to-examine-means-to-improve-conditions-of-
persons-suffering-from-chronic-fatigue-syndrome-215900
Source: Medindia
Source link
#Supreme #Court #India #rules #Condition #Persons #Suffering #Chronic #FatigueSyndrome