News
Supreme Court Blocks Restrictions on Abortion Clinics in Louisiana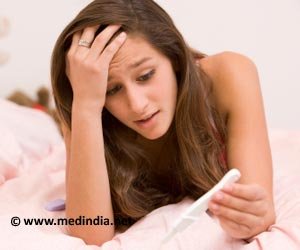 "These underhanded tactics to cut off women's access to safe, legal abortion simply cannot stand," Nancy Northup, president of the Center for Reproductive Rights, said in a statement. The center represents the Louisiana clinics challenging the law in court.
Justice Clarence Thomas was the sole court member to publicly dissent against the court's one-sentence order. The Supreme Court is considering an almost identical case in Texas with national implications.

Advertisement



Friday's order came two days after the justices heard arguments in the Texas case – over actions by the same federal appeals court, the 5th US Circuit Court of Appeals in New Orleans – and just hours after they voted in a private meeting on the outcome of that case.
The Texas case also involves hospital admitting privileges as well as separate requirements that abortion facilities meet the same strict standards as surgical centers.
The Supreme Court has sent mixed signals about its thinking. Although it temporarily blocked the surgical-center requirement, it has allowed the admitting privileges provision take effect throughout most of the state.
The majority of justices said the court's action was 'consistent' with the June 2015 halt of the Texas surgical-center provision, the second time the court suspended that part of the Texas law.
"For the third time in a little over a year, the Supreme Court has stepped in to preserve women's ability to get the constitutionally protected health care they need," Northup said.
Justice Anthony Kennedy is widely expected to provide the pivotal vote in the Texas case.
Abortion rights advocates hope Friday's vote for the clinics in Louisiana could signal he will also provide a decisive fifth vote in favor of the Texas clinics. Friday's order will put Louisiana's law on hold until the justices prepare a ruling in the Texas case, expected by the end of June.
The Louisiana law was signed by former governor Bobby Jindal, a Republican, in 2014.
Source: AFP
Source link
#Supreme #Court #Blocks #Restrictions #Abortion #Clinics #Louisiana