News
Silent Impact of Endometriosis on Women's Fertility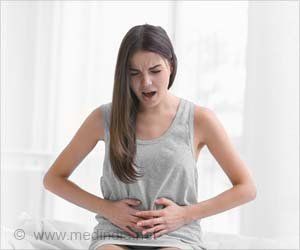 (1), were constant regardless of the type of endometriosis the women had: ovarian, peritoneal, deep endometriosis, or other varieties.
Endometriosis is a painful chronic inflammatory disorder in which tissue from the womb lining develops in areas other than the womb. Menstruation pain, pelvic pain, difficult or painful sexual intercourse, and difficulties getting pregnant are all symptoms.
It can take up to seven years to receive a precise diagnosis, which is usually accomplished surgically. It is now acceptable to make a diagnosis based solely on ultrasound results or symptoms.
Link Between Endometriosis and Reduced Live Birth Rates
Little is known regarding the consequences of different kinds of endometriosis on fertility, particularly in the years preceding diagnosis. Researchers studied around 18,000 Finnish women aged 15 to 49 for this study. Between 1998 and 2012, each had endometriosis surgically confirmed.


Advertisement



Researchers matched these women with almost 35,000 women who did not have endometriosis. Women were monitored until they had their first live baby, sterilization, ovaries or womb removal, or a surgical diagnosis of endometriosis, whichever happened first.
Endometriosis patients were also classified into four groups based on the type of endometriosis they had. The average length of time between follow-up and surgical diagnosis was 15.2 years. At the time of endometriosis diagnosis, the average age was 35.
During the follow-up period, more than 7,300 women with endometriosis (40%) and more than 23,700 women without endometriosis (66%), delivered a live baby. Women with endometriosis had half the number of live births as women without the disorder.


Importance of Early Detection and Treatment in Endometriosis
Women with endometriosis had a lower first-live birth rate than women without the illness over the years. Before medically diagnosed endometriosis, the difference in live birth rates between the two groups was 28% in women born in the 1940s. During the 1970s, it progressively increased to 87%.
"We assume that this is associated with older age of women when they have their first baby, earlier surgical diagnosis of endometriosis, and accumulating adverse effects of endometriosis in women affected by the condition," Heikinheimo stated in a journal news release.
Women with endometriosis had 1.93 children on average before being diagnosed, compared to 2.16 for those without endometriosis.
"The possibility of endometriosis affecting the desired number of children emphasizes the importance of early detection and treatment," Heikinheimo stated. "It is important to note that this study reports on live births before a definitive diagnosis of endometriosis," he adds.
Researchers intend to publish findings on reproductive rates following diagnosis and therapy. According to the study, including only women with surgically proven endometriosis may have excluded women with milder symptoms. They lacked information on whether women desired to become pregnant and could not rule out the impact of reproductive treatments. They cited the study's great size as a benefit.

References:
https://doi.org/10.1093/humrep/dead120
Source: Medindia
Source link
#Silent #Impact #Endometriosis #Womens #Fertility