News
Prevalence of Children With High Cholesterol Levels Are on the Rise in India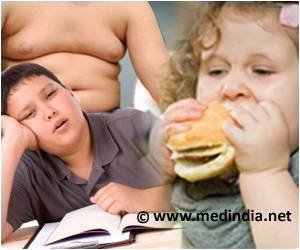 Modern lifestyle makes even children and teenagers to fall prey for high cholesterol levels, says a new study.
The study was conducted by Dr. Raman Puri, founder and vice-chairman of Lipid Association of India and Interventional Cardiologist at Apollo Hospital. The study was conducted among 2,508 children, aged between 14 to 18 years, in the National Capital Region (NCR) has found that 23 percent of them had cholesterol levels higher than normal ones.
Dr. Puri said, "High prevalence of atherogenic lipid profile (the one that causes heart attacks and stroke), notably low HDL levels (good cholesterol), and high BMI has been seen in Indian adolescent population."
The average incident age of CAD in India is 52 years, as compared to early 70's for Americans. Therefore health policies for early and universal screening of lipid profile, as well as other indicators for the metabolic syndrome are needed to curb the growing incidence of Coronary Artery Disease (CAD).
Advertisement



Dr. Puri explained, "Out of the children surveyed in the study, 2.3% were overweight and 3.8% were obese. 10% of them had high LDL and 18% had high triglyceride. 48% of the surveyed population had low levels of good cholesterol or HDL."
"High blood cholesterol was a major risk factor for coronary artery disease, which could lead to life-threatening episodes like heart attacks and strokes," he added.

Source: Medindia
Source link
#Prevalence #Children #High #Cholesterol #Levels #Rise #India