News
Oracle Revolutionizes Healthcare With Generative AI Advancements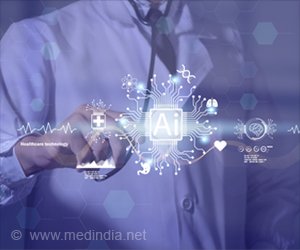 The Oracle Clinical Digital Assistant also responds to conversational voice commands from providers who can ask questions such as 'show me the patient's latest MRI results,' to look up elements of a patient's EHR record during an appointment. The information and images are then delivered in a relevant order that helps the physician gain insight into the appropriate treatment path without requiring a multi-menu, multi-step interaction with the EHR.The new solution will be available in the next 12 months, said the company.
The new capabilities will enable healthcare organizations to increase productivity, reduce costs, embrace new business models, enhance decision making, and better serve patient needs. "The new capabilities added to Oracle Fusion Applications Suite will help healthcare organisations adopt new business models, embrace rapid innovation, build agile and sustainable supply chains, and better serve patients' needs — now and in the future," explained Steve Miranda, executive vice president of applications development, Oracle.
Advertisement



The Cloud major also introduced new workforce management capabilities within Oracle Fusion Cloud Human Capital Management (HCM) to help healthcare organisations adapt to changing labor markets, meet volatile customer demand, and better attract and retain workers. The new capabilities, Oracle Workforce Scheduling and Oracle Workforce Labor Optimization, connect business and electronic health record (EHR) data on a single cloud platform to help healthcare organizations navigate advanced scheduling and labor needs.
"With Oracle Cloud HCM, healthcare organizations can meet employees where they are, with a complete HR and employee experience solution that better supports their needs with increased autonomy and flexibility," said Chris Leone, executive vice president, applications development, Oracle.
Source: IANS
Source link
#Oracle #Revolutionizes #Healthcare #Generative #Advancements