Cancer
Novel Drug May Provide New Treatment Option for Pretreated Relapsed-Refractory Lymphoma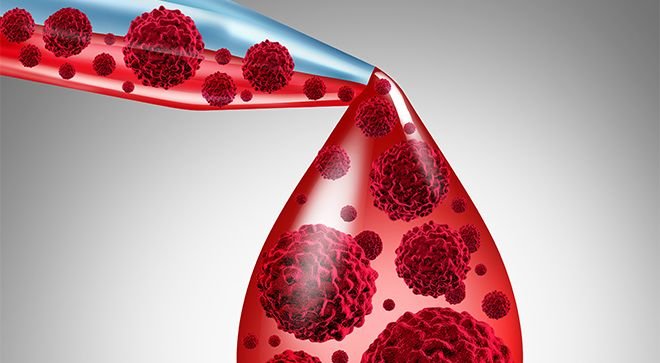 The use of iberdomide alone or in combination with an anti-CD20 monoclonal antibody was well tolerated in patients with relapsed/refractory lymphoma, according to early results from a phase 1/2 study.
Dr. Catherine Thieblemont, head of the hemato-oncology department of Hôpital Saint-Louis in Paris, presented these data at the 2022 American Society of Hematology (ASH) Annual Meeting.
She explained iberdomide's function as a cereblon E3 ligase modulator (CELMoD) and the newly understood function of these drugs on cereblon (a protein on a specific chromosome) to enhance tumor degradation. "What we have learned recently about cereblon is that cereblon has two states: an inactive open state and an active closed conformation, and these drugs … will drive these states from the open state to a closed conformation."
Patients diagnosed with relapsed/refractory lymphoma who had been previously treated with two or more lines of therapy were eligible for thisstudy. The 54 patients enrolled were divided into three dose-escalation cohorts: cohort A (24 patients) with iberdomide monotherapy to treat any lymphoma subtype; cohort B (14 patients) with iberdomide plus Rituxan (ritixumab) to treat b-cell lymphomas; and cohort C (16 patients) with iberdomide plus Gazyva (obinutuzumab) to treat indolent non-Hodgkin lymphoma.
Median patient age was 67.5 years and most patients presented with disseminated disease (cancer cells migrated far from the site of initial disease). Twenty percent of patients had previously been treated with CAR-T cells and 15% had previously been treated with lenalidomide.
Seven patients completed treatment, 14 patients had ongoing treatment and 33 patients discontinued treatment. Of those who discontinued treatment, 31 patients continued to the follow-up period with 23 still ongoing treatment and eight discontinuing treatment.
Primary causes for discontinued treatment include disease progression, death, side effects unrelated to any study drug or physician decision. Patients who discontinued follow-up mostly did so due to death, and one patient discontinued at their discretion. No deaths were related to the treatment.
Median treatment duration overall was 4.4 months, with the shortest duration for iberdomide monotherapy (3 months) and the longest for iberdomide plus Rituxan (6.4 months).
Ultimately, 72% of patients experienced a severe or life-threatening side effect, with the majority being blood-related events. Fifty percent of the side effects were neutropenia, or abnormally low white blood cell count. Other blood-related side effects of the same degree include anemia, thrombocytopenia and febrile neutropenia. Some patients also experienced constipation and diarrhea.
Overall response rate (the proportion of patients whose tumor was significantly reduced or destroyed by treatment) was 50%, which increased to 63% when iberdomide was combined with a monoclonal antibody. Patients presented an overall response rate of 57% in the iberdomide plus Rituxan group compared with 38% in the iberdomide monotreatment group. Six patients previously treated with CAR-T cells achieved a complete response (the disappearance of all signs of cancer from treatment) and one had a partial response (decrease in tumor size or extent of cancer in the body from treatment).
The higher response rate in groups treated with iberdomide in addition to a monoclonal antibody indicate "promising activity and combinability of CELMoD agents in (relapsed/refractory) lymphoma." Thieblemont said.
For more news on cancer updates, research and education, don't forget to subscribe to CURE®'s newsletters here.
Source link
#Drug #Provide #Treatment #Option #Pretreated #RelapsedRefractory #Lymphoma