Pharma News
Novel antibody therapeutic demonstrates potential in GVHD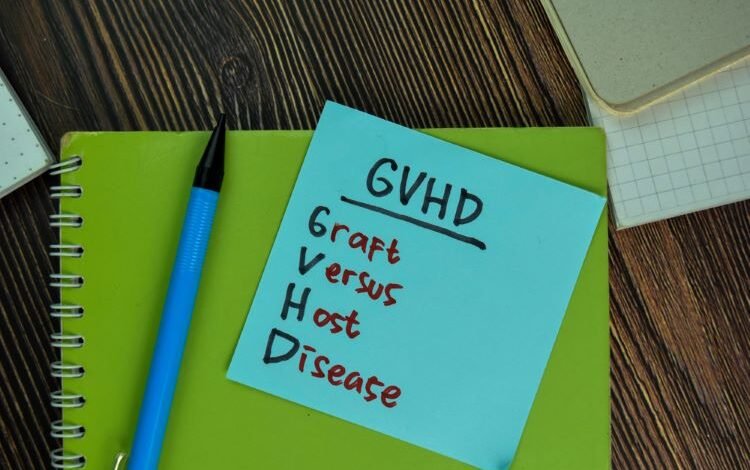 Key data from a Phase II trial of a potentially first-in-class CSF-1R monoclonal antibody for chronic graft-versus-host disease (GVHD) has been released.
Axatilimab, an anti-CSF-1R antibody to treat chronic graft-versus-host disease (GVHD) has, in a pivotal Phase II trial, demonstrated overall response rates (ORR) of 74 percent, 67 percent and 50 percent, within the first six months of treatment.
"[It] is the first investigational chronic GVHD treatment to target inflammation and fibrosis through the inhibition of disease associated macrophages," stated Michael A Metzger, Chief Executive Officer of Syndax Pharmaceuticals. Axatilimab targets colony stimulating factor-1 receptor, or CSF-1R, a cell surface protein thought to control the survival and function of monocytes and macrophages.
The Phase II trial for GVHD
AGAVE-201 trial evaluated adult and paediatric patients with chronic graft-versus-host disease (GVHD) following two or more prior lines of therapy.
A total of 241 patients across 121 sites in 16 countries were enrolled in the trial. Participants had received a median of four prior systemic therapies. There were 74 percent who had previously received ruxolitinib, 23 percent had received belumosudil and 31 percent had previously been given ibrutinib. There were 54 percent of patients who had at least four organs involved at baseline, including 45 percent with lung involvement.
Key results
The antibody therapeutic for GVHD achieved its primary endpoint across all cohorts in the Phase II trial.
Among responders treated with 0.3mg/kg of axatilimab, 60 percent of patients maintained a response at one year.
Additionally, in the 0.3mg/kg group, 55 percent of patients experienced a clinically meaningful improvement in symptoms.
Metzger added: "the AGAVE-201 data demonstrates the potentially pronounced impact [axatilimab's] mechanism, alone or in combination with standard of care therapies already available".
Therefore, the data is promising, particularly because GVHD is a "very common complication [of] post allogeneic hematopoietic stem cell transplant…. more effective treatment options for this significant complication are desperately needed," urged Dr Carrie Kitko, Medical Director of the Pediatric Stem Cell Transplant Program at the Vanderbilt-Ingram Cancer Center.
Phase I/II data for axatilimab in GVHD has been published in the Journal of Clinical Oncology.
A full dataset for the anti-CSF-1R antibody will be presented at a future medical meeting. Based on these results, and pending agreement from the US Food and Drug Administration (FDA), Syndax and Incyte intend to submit a regulatory Biologics License Application (BLA) to the FDA by the end of 2023.
First drug for acute graft-versus-host disease prevention approved by FDA
Source link
#antibody #therapeutic #demonstrates #potential #GVHD