News
Loneliness Linked to Dietary Behavior and Physical Activity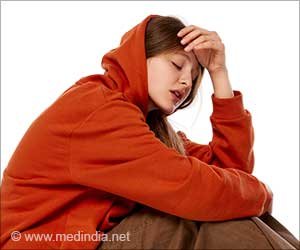 Transitioning to a new environment, as many college freshmen do, can heighten feelings of loneliness, and according to the National College Health Assessment, sentiments of loneliness in college students have drastically grown in the previous decade. Furthermore, according to a 2021 poll, 44% of U.S. college students described their weight as higher than usual, i.e. either overweight or obese. Even though loneliness has been connected to unhealthy weight and physical inactivity, there is a dearth of studies on eating behaviors in college students and the impact they can play on obesity.


Link Between Loneliness and Poor Nutrition Quality and Physical Inactivity
Li Jiang, a Master of Nutrition alumini, discovered that loneliness was associated with reduced nutrition quality and physical inactivity using data from the Mason: Health Starts Here cohort research. Jiang's master's thesis research was supported by Mason Nutrition and Food Studies Department Chair Lawrence J. Cheskin, Associate Professor Lilian de Jonge, former faculty member Cara Frankenfeld, and former postdoctoral scholar Ziaul H. Rana.
"Our study supports a potential need for further research in understanding unhealthful dietary behavior and physical activity which may be related to loneliness, an emotion that impacts many college students," says Jiang.
Lonely Student Consume More Fat-Rich Food
Students expressing high loneliness (scoring ranges of 4-6 and 7-9) exhibited more sedentary (19.2%) and low active (53.8%) habits than those reporting low loneliness (score of 10-12). Pupils who reported more loneliness ate more fat than students who reported less loneliness.
"Interventions to reduce loneliness may have a positive effect on health promotion in this population. This data goes along with other initial findings from the Health Starts Here study that college students are not meeting healthy dietary guidelines or getting enough physical activity," said Cheskin, who has an M.D.
Source: Medindia
Source link
#Loneliness #Linked #Dietary #Behavior #Physical #Activity