News
Indonesia Partners With FIND for Diagnostic Testing Access Initiative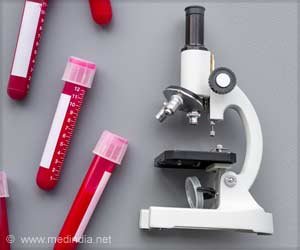 Indonesia's 2022 G20 Presidency, themed Recover Together, Recover Stronger, centered around global health and mobilized action to overcome pandemic-related challenges. Now, the Indonesian government intends to use the lessons learned from COVID-19 to drive change and increase the resilience of the country's health system.
Diagnostic testing is the cornerstone of sustainable, resilient health systems, enabling people to be linked to quality care or preventive treatments as quickly as possible, as well as providing health systems with the ability to monitor and manage ongoing health threats such as tuberculosis, and rapidly detect and respond to emerging health threats, such as disease outbreaks and antimicrobial resistance (AMR).

Advertisement



The MOU with FIND fits into the wider scope of Indonesia's ambitious healthcare transformation plan, which was launched in 2020 and aims to provide quality primary care to over 270 million Indonesians by 2024.
Point-of-Care Diagnostic Testing: Empowering the Healthcare System
To help close critical gaps in diagnostic testing, particularly in primary care where the need is greatest, FIND will support Indonesia in building testing capacity through initiatives including the implementation of essential diagnostics and helping to introduce new point-of-care diagnostic tools that can be used in community settings.
The partnership will also support Indonesia's commitment to accelerate digital health transformation, such as through the implementation of strong, interconnected health data management systems that provide actionable data for integrated patient care and disease surveillance.
FIND and the MoH will work together to facilitate policy development and capacity building for the evaluation and regulation of new digital tools.
Working to contain the specific threat of AMR, FIND will support the MoH with the implementation of diagnostics and digital solutions that can minimize the inappropriate use of antibiotics and help address AMR in primary care as well as in hospitals. AMR surveillance initiatives will also be bolstered.
Alongside these endeavors, the collaboration will assist Indonesia to grow the country's ability to develop, produce and deliver high-quality, affordable diagnostic tests that meet regional health needs.
By fostering technology transfers and providing technical assistance to local manufacturers for quality systems, regulatory authorization, and market entry, FIND will support Indonesia to build a better capacity to respond to current and future health threats in Indonesia and regionally.
Source: Medindia
Source link
#Indonesia #Partners #FIND #Diagnostic #Testing #Access #Initiative