News
Human Case Of H5N6 Bird Flu Reported In China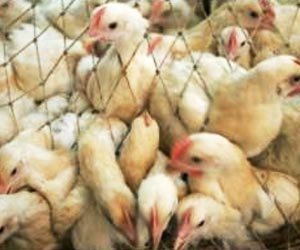 The H5N6 virus is a potentially dangerous strain found in the flocks of poultry over the years. It was first detected in Laos and the strain holds the capacity to infect humans. In a report last week, the World Health Organisation had confirmed 32 human cases of infections with 19 deaths recorded since 2014 as the virus spread to different countries.

Advertisement



However, the history of the man being involved in work handling poultry was not available. The previous human case of the H5N6 virus before the present one was reported on May 13th this year.
As bird flu viruses tend to mutate easily, the scientists are having a keen look at the strain to warn against any deadly or contagious outbreak.
"The discovery of this strain now gives us all, the whole world, time to prepare for possible mutations and the possibility to react in a timely way and develop test systems and vaccines," says Anna Popova, Russia's public health chief.


Source: Medindia
Source link
#Human #Case #H5N6 #Bird #Flu #Reported #China