News
How Does Inflammation Affect the Occurrence of Treatment-related Symptoms in Gynecologic Cancers?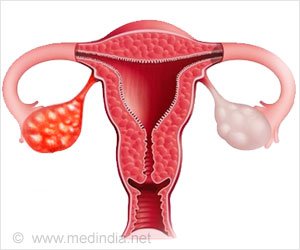 "What makes our study unique is that it was a controlled comparison. Previous studies have evaluated treatment related symptoms in patients with different cancer types, but ours compared patient reported data with cancer free participant data," said Aasha Hoogland, Ph.D., lead study author and applied research scientist in the Health Outcomes and Behavior Department at Moffitt.
The study included 121 gynecologic cancer patients, as well as 105 cancer free participants. Patients completed assessments and provided blood samples before chemotherapy cycles one, three and six, as well as six and 12 months after treatment. Cancer free participants were assessed at similar timepoints. The goal was to examine the longitudinal relationships among changes in pro- and anti-inflammatory markers, such as c-reactive protein, TNF-alpha, IL-10, IL-1b, IL-6, IL-1ra, TNFR1 and TNFR2, and treatment related symptoms (fatigue, depression, sleep and physical activity) in women with gynecologic cancers during and after chemotherapy.
Exploring the Influence of Inflammation on Symptoms of Gynecologic Cancer Treatments
Physical activity was lower in patients before treatment and improved over time. The researchers determined most of the inflammatory markers were not associated with treatment related symptoms. However, higher c-reactive protein was associated with greater depression and less physical activity among both patients and the cancer free group.

Advertisement



"While this finding was interesting, it suggests there may be other causal mechanisms of treatment related symptoms among gynecologic cancer patients beyond inflammation," said Heather Jim, Ph.D., study author and co-leader of Moffitt's Health Outcomes and Behavior Program.
Additional research is needed to identify other biological mechanisms of symptoms and examine whether reductions in inflammation can reduce the severity of symptoms in patients treated with chemotherapy. Such interventions may considerably improve the quality of life in patients with gynecologic cancer treated with chemotherapy.
Reference :
Relationships among Inflammatory Biomarkers and Self-Reported Treatment-Related Symptoms in Patients Treated with Chemotherapy for Gynecologic Cancer –

(https://www.mdpi.com/2072-6694/15/13/3407)
Source: Eurekalert
Source link
#Inflammation #Affect #Occurrence #Treatmentrelated #Symptoms #Gynecologic #Cancers