Pharma News
Finnish manufacturing facility to get €50m expansion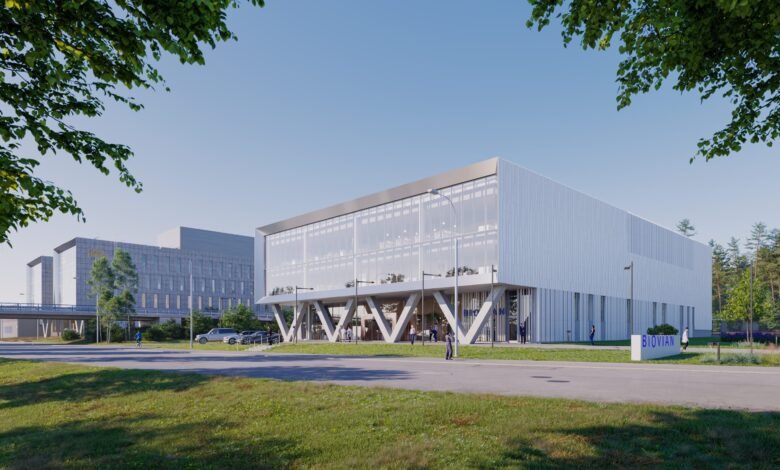 The planned €50 million investment at the Finland-based CDMO facility will enable advanced technologies to be used for development and manufacture of advanced therapy medicinal products (ATMPs).
A Finnish contract development and manufacturing organisation (CDMO) specialising in biopharmaceuticals, has announced it is investing over €50 million to expand its manufacturing facility in Turku, Finland. Biovian's financing will help to meet the growing demand for innovative biologics and gene therapies. 
Antti Nieminen, CEO of Biovian, stated that the new manufacturing facility will "contribute to the growth of the biopharmaceutical industry in Finland".
The size of the new facility will be 6,400m2 (69,000ft2). Cutting-edge equipment and advanced technologies will support the development, manufacturing, and testing of advanced therapy medicinal products (ATMPs). These include adenoviral and adeno-associated viral therapies (AAVs). The site will also feature dedicated Class A to D cleanroom areas for bulk drug substances as well as final drug product manufacture.
Biovian's new space adds to the company's existing manufacturing facilities in the area. Ultimately, the addition will enable the CDMO to undertake larger-scale viral vector as well as microbial protein projects and concurrent manufacturing campaigns, by increasing overall production capacity and flexibility.
According to the contract development and manufacturing organisation's CEO, the expanded facility "will increase viral vector capacity, but it will also increase our capacity and flexibility in microbial protein. When the new site is up and running, our existing capacity will be transformed to new microbial protein suites."
The investment is expected to create 100 jobs in the region. This opportunity will add to the team, which currently has approximately 200 employees.
The project is expected to be completed in December 2024. The new facility is expected to be fully operational by 2025.
The cell and gene therapy CDMO bottleneck isn't capacity – it's capability
Source link
#Finnish #manufacturing #facility #50m #expansion