Pharma News
FDA suggests ways to curb constraints with rare disease gene therapy trials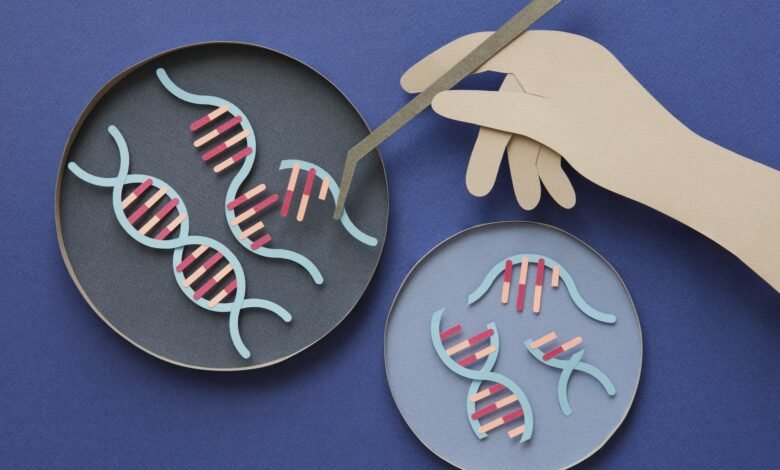 On February 7, at a town hall organised to discuss clinical trial designs for gene therapies, FDA experts pushed pharma players to look for ways to establish clinical effectiveness despite the challenges in recruiting patients with rare diseases.
In 2020, the FDA released a guidance document for the industry with recommendations for sponsors developing gene therapies for rare diseases. This document delved into aspects related to manufacturing, preclinical, and clinical trial design for all phases of clinical development. The recent town hall, titled "Clinical Development of Gene Therapy Products for Rare Diseases", was meant to further that dialogue with those in pharmaceutical industry developing new gene therapies for underserved patient groups.
In 2022, 54% of FDA new drug approvals were for rare diseases, a significant increase in proportion of approvals in the recent years. At the town hall, Dr. Melanie Blank, a primary reviewer at the FDA's Center for Drug Evaluation and Research's (CDER) Division of cardiovascular and renal products, highlighted this saying, "We are seeing one or two new applications coming in every week for new gene therapies for different diseases."
One of the issues raised at the meeting was the often contrasting need for extensive efficacy data associated with gene therapies with the limitations of small patient populations and disease variability found with rare diseases, which leaves sponsors in a difficult predicament. Dr. Elizabeth Hart, branch chief of Division of Clinical Evaluation and Pharmacology/Toxicology (DCEPT) said, "No product development will be the same…. but in general, when feasible, we recommend from an efficacy perspective, that clinical trials are designed to demonstrate clinically meaningful effects in how patients feel, function or survive."
Dealing with unique rare disease populations
At the FDA town hall, leaders discussed the difficulties of having solely paediatric patient populations in some rare disease gene therapy trials. Blank acknowledged that in many cases, an exclusively paediatric patient population could lead to difficulties with drawing consent for early phase trials. Still, Blank suggested that companies enroll the patient population that is most likely to benefit, because early phase studies contain the most safety risks.
Furthermore, due to smaller patient populations, rare disease trials are often smaller in size than other disease trials. Dr. Lei Xu, chief of the General Medicine Branch 2 in the FDA's DCEPT, said this is a dilemma as more permanent treatments like gene therapies come to the regulator that often "require substantial evidence of effectiveness from adequate and well controlled clinical studies". In such cases, data derived from patients outside of the clinical study can serve as external controls.
Xu gave the example of the FDA's first approval of an AAV-based gene therapy for paediatric spinal muscular atrophy patients in 2019, saying that evidence of effectiveness generated from two single-arm externally controlled clinical trials in patients with infantile onset SMA was substantial enough for an approval. However, Xu explained that this is only acceptable in cases such as this due to a well-characterised and consistent natural history of paediatric onset in the disease. However, she affirms that in most cases she recommends that sponsors choose a suitable design using a "concurrent control, regardless of the prevalence of the disease".
Showing gene therapy efficacy in rare diseases
In addition to the nuances due to unique patient populations, showing efficacy in rare diseases can also be difficult due to a lack of validated biomarkers. It depends on "how well a biomarker tracks with the disease process, and how confident we are that a pharmaceutical effect on the biomarker would predict a clinically meaningful improvement on irreversible morbidity and mortality," said Hart. Thus, unvalidated biomarkers for rare diseases may rather be defined as "reasonably likely biomarkers" for a study, she said, adding that more scientific data and a natural history study of the actual disease and biomarkers is necessary in these cases.
Since the first approval in 2017, the FDA's Office of Tissue and Advanced Therapies (OTAT) has approved 27 cell and gene therapies. One such example is Hemgenix (etranacogene dezaparvovec), the first gene therapy to treat adults with haemophilia B, which was approved in November. Following this, in December, the FDA approved Adstiladrin (nadofaragene firadenovec-vncg) as the first gene therapy for the treatment of high-risk, non-muscle invasive bladder cancer. These two adenovirus-associated vector therapies are part of a wider class of gene therapies currently under development. According to GlobalData, there are currently 113 gene therapies in Phase III clinical trials, and over half of these are for rare diseases. GlobalData is the parent company of Pharmaceutical Technology.
Despite the challenges that drug developers must overcome to produce gene therapies for rare diseases, Hart underscored the FDA's intent to encourage more innovation in this space. "We recognise that there is a great medical need in rare diseases that are fully progressive and whose severe and life threatening clinical manifestations may take a while to manifest. Therefore, the good news is we have flexibilities that can be offered to see drug development for these diseases."
Cell & Gene Therapy coverage on Pharmaceutical Technology  is supported by Cytiva. Editorial content is independently produced and follows the highest standards of journalistic integrity.
Topic sponsors are not involved in the creation of editorial content.


Source link
#FDA #suggests #ways #curb #constraints #rare #disease #gene #therapy #trials