Cancer
Dr. Isaac Eliaz – The Survival Paradox, galectin-3, modified citrus pectin, and integrative cancer therapy
"Because everything is changeable, everything is possible." – Dr. Isaac Eliaz
Isaac Eliaz, MD is a leading expert in the field of integrative medicine, specializing in cancer, detoxification, immunity, and complex conditions. He is a respected physician, researcher, best-selling author, educator, and mind-body practitioner.
Dr. Eliaz partners with leading research institutes including Harvard, the National Institutes of Health (NIH), Columbia, and others, to co-author studies on integrative therapies for cancer, heavy metal toxicity, and more. He is the founder and Medical Director of Amitabha Medical Clinic in Santa Rosa, CA, where he has pioneered the use of therapeutic apheresis as an adjunctive blood filtration treatment for detox and chronic degenerative conditions.
I recently went down the rabbit hole on modified citrus pectin, which lead me to Dr. Eliaz's research and his book The Survival Paradox.
Dr. Eliaz is one of the world's foremost experts on galectin-3 and modified citrus pectin. Galectin-3 is an essential survival molecule that when overexpressed promotes inflammation, aging, and chronic diseases like cancer. Modified citrus pectin has been demonstrated to block its harmful effects.
By disrupting galectin-3 interactions, MCP creates an environment that is inhospitable to inflammation, fibrosis, hypoxia, infection, and cancer cell growth (Source).
Modified citrus pectin has also been found to be helpful with pain relief and is known to bind to heavy metals and help remove them from the body.
Dr. Isaac Eliaz is a brilliant physician and researcher with a big heart. He has so much knowledge and wisdom to share. Don't miss this interview!
Watch our interview below, or listen to it on the Chris Beat Cancer podcast on iTunes or Spotify.
Show Notes
-Dr. Eliaz's journey to holistic medicine [1:25]-What is galectin-3? [5:57]-The benefits of modified citrus pectin [9:33]-The cancer-inflammation connection [14:58]-Modified citrus pectin and prostate cancer [17:13]-What is a cancer cell? [22:12]-How modified citrus pectin works [24:44]-Sometimes we need to change our strategy [28:13]-Other beneficial strategies [32:15]-You're not a victim of disease [30:50]-The importance of your microbiome [39:14]-Healing against the odds [43:15]-Allowing your cancer diagnosis to change you [52:54]-Don't miss the 'heart' work [58:12]-Families must rally around the cancer patient [1:02:55]-What cancer patients need to know [1:05:50]
Econugenics Pectasol modified citrus pectin
Get 15% off with the coupon code WARK15
The dose used in human studies is typically 5 grams three times per day.
The Survival Paradox: Reversing the Hidden Cause of Aging and Chronic Disease by Dr. Isaac Eliaz
Amitabha Medical Clinic
Connect with Dr. Eliaz:
Website: www.dreliaz.org
Facebook: Dr. Isaac Eliaz
Instagram: @drisaaceliaz
…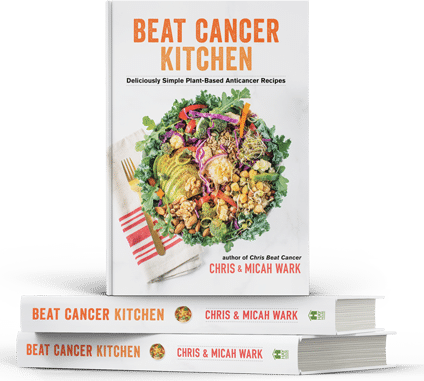 Beat Cancer Kitchen: My New Recipe Book, Deliciously Simple Plant-Based Anti-Cancer Recipes Get it on Amazon here
Beat Cancer Daily 365 Days of Inspiration, Encouragement, and Action Steps to Survive and Thrive Get it on Amazon here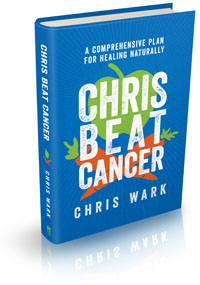 Chris Beat Cancer: A Comprehensive Plan for Healing Naturally,
published by Hay House, is a National Bestseller as ranked by USA Today, The Wall Street Journal, and Publishers Weekly!
Get it on Amazon here
, or anywhere books are sold.
I've interviewed over 60 people who've healed all types and stages of cancer. Check them out here. Or use the search bar to find survivors of specific cancer types.
I also created a coaching program for cancer patients, caregivers and anyone who is serious about prevention called SQUARE ONE. It contains the step-by-step strategies used by myself and everyone I know who has healed cancer with nutrition and natural, non-toxic therapies.
Watch SQUARE ONE Module 1 for free here
(((c)))

Chris Beat Cancer is reader-supported. If you purchase a product through a link on this site I may receive compensation from the affiliate partner (like Amazon). Your support helps fund this blog and my mission so my team and I can continue to do the work that we do. Thank you!


Source link
#Isaac #Eliaz #Survival #Paradox #galectin3 #modified #citrus #pectin #integrative #cancer #therapy