Cancer
Dr. Gary Fraser – Secrets of the Longest Living Americans from the Adventist Health Studies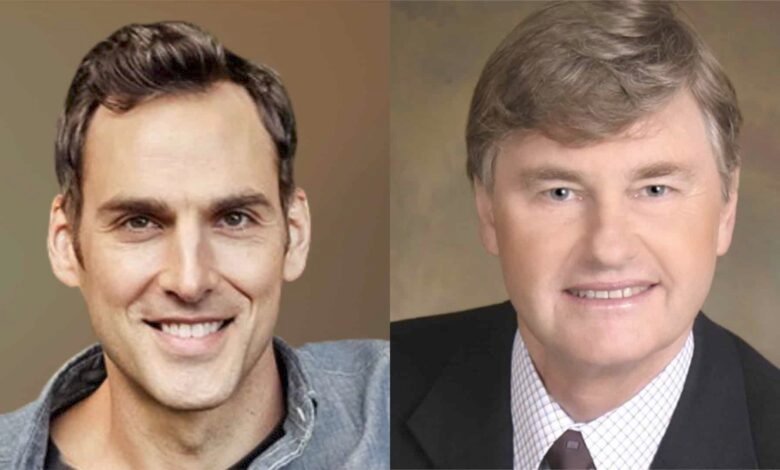 "The results are unequivocal in that the (SDA) vegetarians have fewer problems with high blood pressure, diabetes, and obesity. They have lower rates of all-cause mortality, cardiovascular disease, and of some common cancers." -Dr. Gary Fraser
Gary Fraser, MBChB, PhD, is board certified in Internal Medicine and Cardiovascular Medicine. He's a professor of Cardiology at the Loma Linda School of Medicine and professor of Epidemiology at the School of Public Health at Loma Linda University. Dr. Fraser is the author or co-author of more than 100 scientific publications in peer-reviewed journals. He is also the author of two books: Preventive Cardiology and Diet, Life Expectancy, and Chronic Disease: Studies of Seventh-Day Adventists and Other Vegetarians.
Loma Linda, California has a high concentration of Seventh-Day Adventists, a Christian denomination that places a high emphasis on nutrition, health, and wellness. About 52 percent of Adventists are vegetarian or vegan (eight percent are vegan) and the non-vegetarian Adventists eat very little animal food compared to the typical American. They also tend to abstain from alcohol and tobacco and have strong social networks.
Loma Linda is classified as one of five Blue Zones, unique parts of the world with exceptionally long-living people because Adventist men live 7 years longer and Adventist women live 4.5 years longer on average than typical Americans. And the most health-conscious Adventists live 10 years longer. Adventists have lower rates of obesity, diabetes, many cancers, heart disease, and other chronic diseases.
There have been three major studies on the Seventh-Day Adventists since 1958: the Adventist Mortality Study, the Adventist Health Study, and the Adventist Health Study 2.
Dr. Gary Fraser is the Principle Investigator of the Adventist Health Study 2, a prospective study following the diet and lifestyle habits of 96,000 people, which began in 2002.
In our interview, Dr. Fraser discusses the fascinating findings of the three major studies on Seventh-Day Adventists over the last 60 years.
The Adventist Health Studies prove that exceptional health and long life are heavily influenced by our daily choices. If you want to learn the secrets of the longest-living Americans, listen to my interview with Dr. Gary Fraser. Enjoy!
Watch our interview below, or listen to it on the Chris Beat Cancer podcast on iTunes or Spotify.
Dr. Gary Fraser unedited transcript
Show notes
-Dr. Fraser's interest in longevity and epidemiology [1:59]-Why the Adventist population is a good study group [5:02]-Findings of the Adventist Mortality Study [7:22]-The Ancestral Health/Diet myth [13:25]-Findings of the Adventist Health Study 1 [26:12]-Findings of the Adventist Health Study 2 [30:03]-The "vegans" had the lowest chronic disease risk factors [31:50]-1 cup per day of milk increases breast and prostate cancer risk by roughly 50% [39:55]-Why the AHS2 results are not affected by vegan bias 47:02]-Study: The impact of ultra-processed foods on mortality [49:08]-Why vitamin B-12 supplementation is essential for vegans/vegetarians [52:22]
Adventist Mortality Study Findings
-Adventist men lived 6.2 years longer and women lived 4 years longer on average.
-79% lower rate of lung cancer death
Adventist Health Study 1 Findings
-Adventist men lived 7 years longer, women 4.5 years longer
-The healthiest Adventists lived 10 years longer
-Nut consumption several times per week reduced the risk of heart attack by up to 50%
-Low meat consumption reduced the risk of colorectal cancer
-Legume consumption was protective against colon cancer
Adventist Health Study 2 Findings
-Vegans have the lowest rates of obesity
-Dairy milk consumption increases the risk of breast and prostate cancer
Related Post
If you enjoyed this interview, I highly recommend my interview with Dan Buettner, who founded The Blue Zones Project. That's where I first learned about the exceptional longevity of the Seventh-Day Adventists in Loma Linda, Califonia.
The Blue Zones author Dan Beutter on how to live to 100 and beyond
…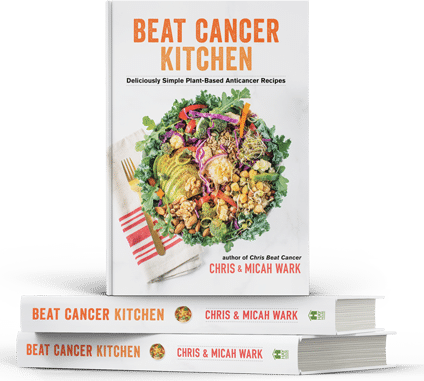 Beat Cancer Kitchen: My New Recipe Book, Deliciously Simple Plant-Based Anti-Cancer Recipes Get it on Amazon here
Beat Cancer Daily 365 Days of Inspiration, Encouragement, and Action Steps to Survive and Thrive Get it on Amazon here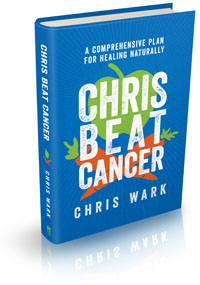 Chris Beat Cancer: A Comprehensive Plan for Healing Naturally,
published by Hay House, is a National Bestseller as ranked by USA Today, The Wall Street Journal, and Publishers Weekly!
Get it on Amazon here
, or anywhere books are sold.
I've interviewed over 60 people who've healed all types and stages of cancer. Check them out here. Or use the search bar to find survivors of specific cancer types.
I also created a coaching program for cancer patients, caregivers and anyone who is serious about prevention called SQUARE ONE. It contains the step-by-step strategies used by myself and everyone I know who has healed cancer with nutrition and natural, non-toxic therapies.
Watch SQUARE ONE Module 1 for free here
(((c)))

Chris Beat Cancer is reader-supported. If you purchase a product through a link on this site I may receive compensation from the affiliate partner (like Amazon). Your support helps fund this blog and my mission so my team and I can continue to do the work that we do. Thank you!
Source link
#Gary #Fraser #Secrets #Longest #Living #Americans #Adventist #Health #Studies