News
Dengue Toll Rises to 551 in November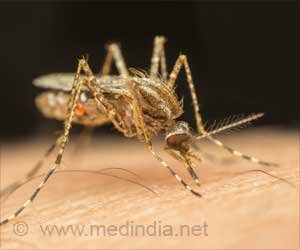 As per the latest report, 2,146 people have been diagnosed with the vector-borne disease in Delhi so far this year.
However, the number is less than last year's, which was 4,375.
So far, only one death caused by dengue has been confirmed. A 13-year-old girl from Wazirabad area succumbed to the disease on September 18 at the Hindu Rao Hospital.
Advertisement



In 2015, Delhi saw its worst dengue outbreak with more than 11,800 cases and 60 deaths, according to the civic bodies.
Meanwhile, 12 cases of Malaria were reported so far in November, taking the total to 450 cases so far this year against 560 cases in 2017.
According to health experts, the season of vector-borne diseases is over and Delhi has seen comparatively fewer cases this year.
Nine cases of chikungunya emerged this week in the national capital, while a week before that there were four cases, taking the total to 17 until November 17, against 54 in October.
So far, 133 chikungunya cases have been reported in the city.
Source: IANS
Source link
#Dengue #Toll #Rises #November